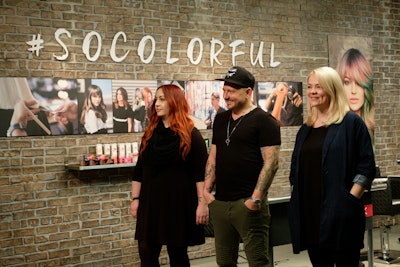 Three Matrix hairdressers, meet three hair color virgin models.
This is what the Matrix #SOCOLORFUL Virgins Challenge is all about, and they want you to help determine the winner. Matrix Global Artists Constance Robbins, Stevie English, and Mila Belova will compete and display new techniques while pushing the boundaries in front of celebrity judges Tabatha Coffey & Chrystofer Benson.
Click here to see more videos and vote for your favorites!
[Image and video courtesy of Matrix]