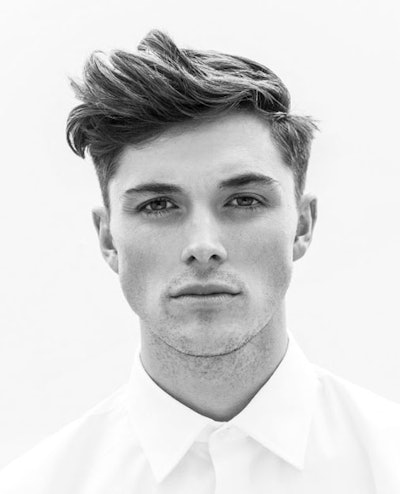 The American Crew All-Star Challenge is about being recognized as the best stylist for men in the world. The cut. The model. The photograph. Bring it all together to create your ultimate interpretation of the American Crew man. They want the best stylist on the planet. One with a truly unique, artistic vision. One who understands what it takes to create a masculine, modern edge. And one who captures their masterpiece with professional-level art direction and photography.
American Crew has found its U.S. All-Star Challenge winner—Jorge Buccio from Austin, Texas. He is the owner of J Buccio Salon and has been in the industry since he was 19. He, along with other entrants, cut and styled a male model with American Crew products and submitted photos to a judging panel of industry experts.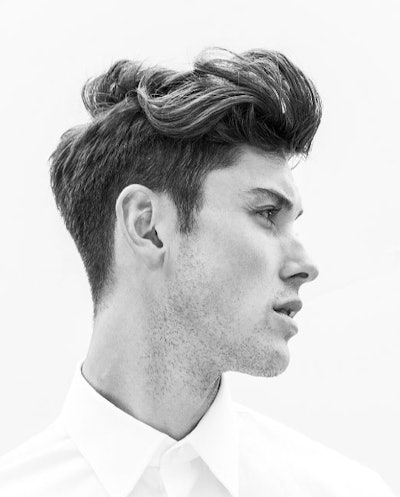 The judges selected Jorge as the winner based on technique, styling and his inspiration for a modern, masculine look. Jorge's look was inspired by his childhood in Mexico – wearing crisp white shirts with his hair perfectly coifed in a side part.
The 2016-2017 U.S. All Star Challenge judging panel consisted of: American Crew Global Technical Director, Theri DeJoode; Director of Business Development at Revlon Professional Brands, Jacqueline Fahey; American Crew National Education Manager, Tonya Hanna; Brand Manager at Revlon Professional Brands, Jessica Marshall; American Crew TeamCrew member and 2013-2014 American Crew U.S. All-Star Challenge Winner, Bradford Davison.
[Images courtesy of American Crew]