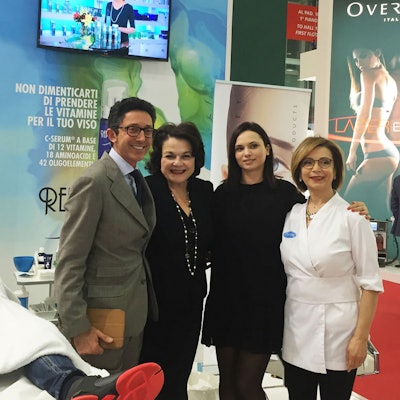 Teaming up with exclusive Repêchage Italian Distributor, Euracom, Repêchage CEO and Founder, Lydia Sarfati, had a chance to bring "Beauty From the Sea" to this year's Cosmoprof Bologna Show. Every year, top beauty professionals, specialists, and companies gather at Cosmoprof Bologna as a chance to witness the latest trends and innovative products for the beauty industry.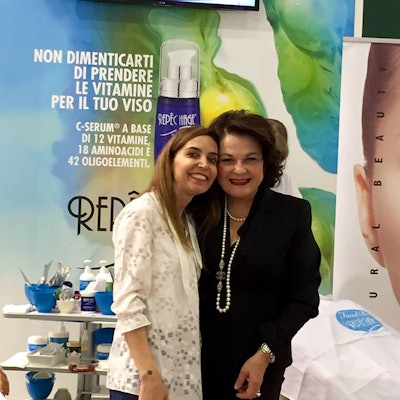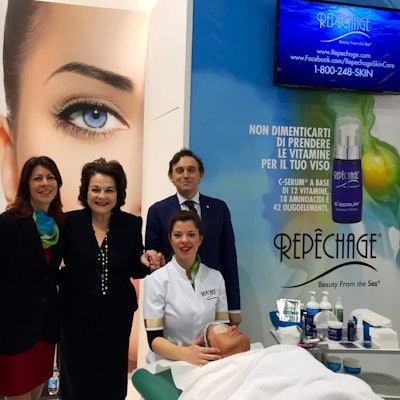 Setting the stage for skincare, Repêchage highlighted their newest treatment and products: Repêchage Hydra 4 Red-Out Facial and at-home products, Hydra 4 Red-Out Calming Cleanser and Hydra 4 Red-Out Serum, and Mineral Face Shield.
 
Research has found that one possible cause of rosacea are skin microbes that thrive on the skin. This is why the Repêchage Hydra 4 Red-Out Facial and at-home products, Hydra 4 Red-Out Calming Cleanser and Hydra 4 Red-Out Serum, have been designed with Micro Silver, a proven anti-microbial ingredient that reduces the bacteria in which microbes thrive and therefore helping soothe inflamed and irritated skin. Combined with the rich blend of vitamins, minerals, trace elements, amino acids and anti-oxidants in seaweed, the Repêchage Hydra 4 Red-Out collection creates the ideal environment to treat hypersensitive skin and rosacea.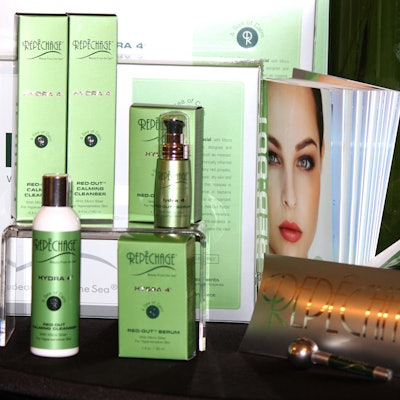 Repêchage Mineral Face Shield has been designed by Repêchage to provide skin with environmental protection, and is based off of zinc oxide, a natural physical sunscreen to shield skin and also help absorb excess oils, as well as anti-oxidant rich seaweed to help protect skin from free radical damage caused by pollution.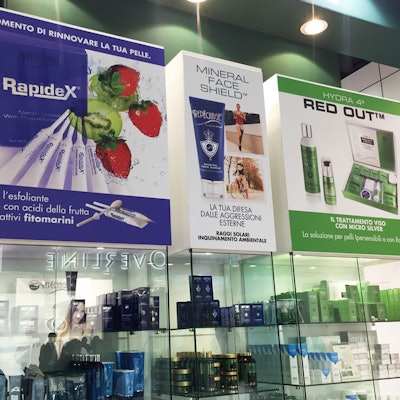 Sarfati also took part in two conferences for CIDESCO, "The world's major international beauty therapy association." Representatives of several countries for CIDESCO, including Sweden, Ireland, and Italy, gathered at Cosmoprof Bologna for the anticipation of the celebration of CIDESCO 70th Anniversary. This anniversary celebration will take place at the CIDESCO 64th World Congress and Exhibition, which will be held in Dublin, Ireland this September. Sarfati, who serves as Chairman of CIDESCO USA, joined the panel to offer advice for those who are just getting started in the beauty industry as well as lend insight on new spa business development that is happening around the globe. A packed room of Cosmoprof Bologna attendees gathered to hear insight from the CIDESCO representatives.
 
For more on Repêchage, please visit www.repechage.com.