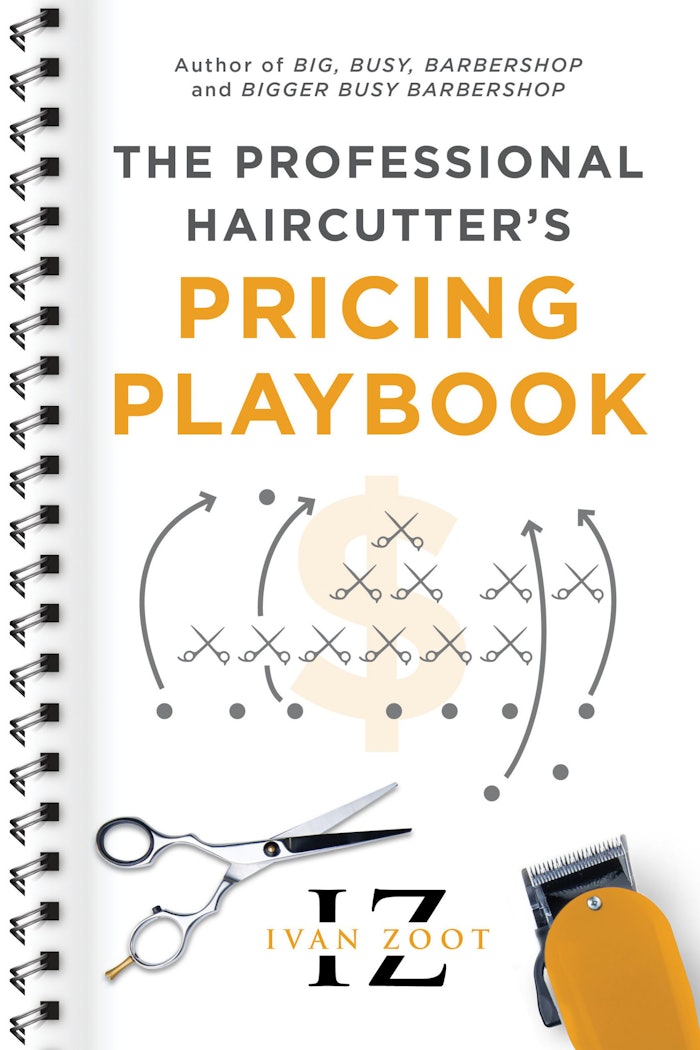 Ivan Zoot has published his new book, The Professional Haircutter's Pricing Playbook.
How much should you charge for your haircuts?
When should you raise your haircut price?
How do you raise your haircut price?
In this new book, Ivan provides clear and actionable answers to these and other haircut pricing questions.
This unique workbook format lets you plug-and-play your pricing numbers, creating custom data and planning that is specific to your business. It is like having your own personal coaching session every time you pick up the book.
You can refer back to the book time and time again. Plugging in updated statistics lets you make the next round of pricing decisions with accuracy and confidence. The book grows with you as you build business.
________________
What people are saying about Ivan's pricing coaching and support:
"Ivan's coaching on pricing is always spot-on. I have made a lot more money by taking his pricing advice."   – KW, Illinois
"Pricing issues scare me. Ivan makes the process of setting and increasing haircut prices logical and comfortable. I feel way better about it."    – TB, North Carolina
_________________
Books are available on the ivanzoot.com website or at amazon.com.
For more information contact Ivan Zoot at ivanzoot@yahoo.com or call 224.234.4987.