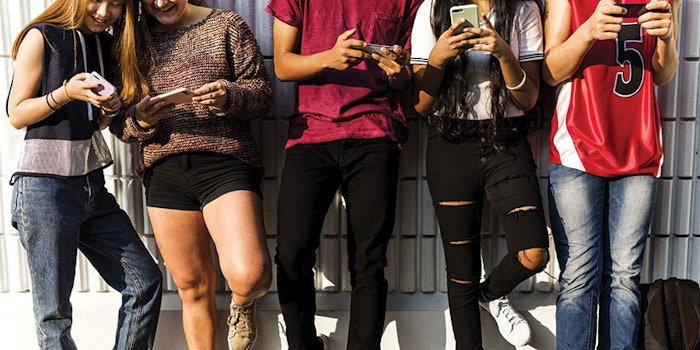 When Cameron Kepford, owner of Haus of Heir in Davenport, Iowa, was providing his 15-year-old niece with a coloring service, she decided to fashion an instant-hit TikTok dance video with her hair bathed in foils. But, though Kepford's business partner advocated the use of this trending tech, he wasn't yet convinced the hair industry could find valuable footing on the short-form video platform. Then, in August 2020, as TikTok received the threat of U.S. bans, Instagram sprung into action with an alternative: Reels.
Today, Kepford uses both platforms to astounding business-boosting effect. "I'd teach clients, while processing, to do on-trend viral dance videos—these would often not only get hundreds of thousands of views, but also add to a fun salon experience," he recalls. "Clients now hear about the salon through TikTok or Reels."
To most effectively take advantage of these platforms, Kepford offers several key pieces of advice. First, be genuine to your craft and brand. The possibilities are endless: Use time-lapse videos to show off start-to-finish salon services. Provide entertainment—anything that elicits a laugh attracts more views. Or feature educational videos, demonstrating a new technique you've learned or a new product release. "People crave authenticity," Kepford adds. "Today, I get stopped all the time by people saying they love my TikTok and Reels videos—and that attention, in-salon energy and exposure brings more people into the salon."
The videos, which can be created in mere minutes, definitely amp up the fun factor at Haus of Heir—and clients of all demographics love to see their videos take off on social media. But Kepford notes that a video going viral is based on not only sheer luck and savvy timing, but a blend of consistency and creating different types of videos to engage consumers and fellow stylists alike. In one week, Kepford can gain 1,000 new followers simply based on a Reels video, as Instagram's algorithm will highlight attention-grabbing selections on its "Featured" page, encouraging a slew of views.
Regardless of how you make Reels work for you, Kepford concludes with a crucial piece of advice: "Just be open to it," he stresses. "I didn't believe it was 'for' our industry, and I was so wrong. Whether you're still in school or have 20 years of experience, adopt it quickly to build and secure your following. These platforms are for everybody!"