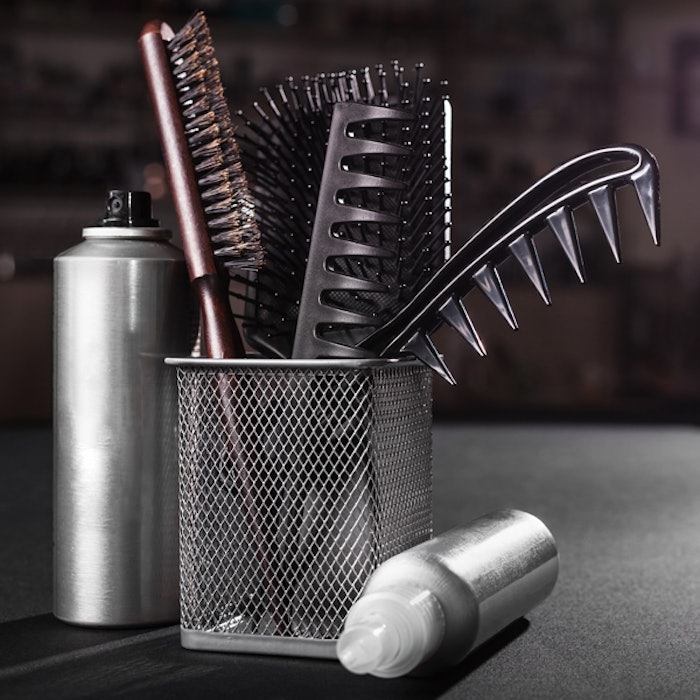 Salon owners know all about the perils of growing stagnant. Last year's trends won't sell this month's head of hair, and the same holds true when it comes to boosting bottom lines. Keeping in the black means staying current with best-business practices. We asked top industry experts to share their tried-and-true tips for steadily increasing profits to continue thriving in the world of tresses.
Getting Savvy on Social Media
"Social media is fundamentally about human-to-human connection," says brand development and social media guru Nina Kovner, founder of Passion Squared. "Your goal online is to build meaningful relationships that turn into referrals, which drive revenue and—if you deliver awesome experiences offline—translate to real-world clients." Step one, advises the pro: Get clear on your brand purpose (the problem you're solving), promise (how you're solving it) and people (who you're solving it for). From that point, every photo, caption, hashtag, video and story should align with your distinctly defined platform. "Intention, clarity and consistency are key," says Kovner. Invest in the latest mobile technology, because quality of imagery counts. Make it easy for clients to share their experiences via memorable brand hashtags and social pages, the names of which can be posted on friendly signage in salons. "Finally, spend time commenting on clients' feeds and interacting online with local businesses," says Kovner. Engage authentically, and customers will take notice.
Boosting Retail Sales
Approaching retail with a set- and-forget mind-set is a sure way to lock items on a shelf because products don't sell themselves. "Instead, start by creating and rigorously executing a well-focused marketing plan with specific profit goals, formatted as a full-year, half- year or quarterly strategy," suggests Matthew Pestorius, vice president of sales at Oribe. Next, engage your whole team in that effort, ensuring each individual understands how his or her specific contribution is integral to overall success. This requires training—urge stylists to incorporate technique instruction with corresponding product recommendations during every service. Use all the tools at your disposal, including social media and salon software, to entice clients by advertising promotions and new product launches. "Don't take a blind approach to sales," urges Pestorius. "Know your profitability thresholds and set goals accordingly." And don't feel like you're in this alone. Brands you carry should offer support and education, so ask those representatives to help you craft a solid retail strategy.
RELATED: Photography Tips to Up Your Instagram Game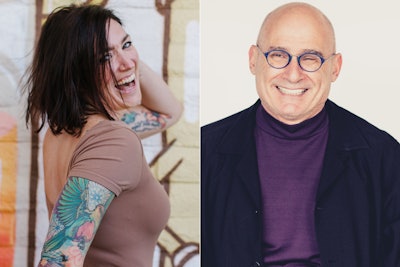 Combating Career Killers
The signs of career self-sabotage can be difficult to glean—after all, looking inside isn't always easy—but they may manifest as one of three main symptoms, says Dawn Bradley, business coach and owner of Dawn Bradley Hair in Calgary, Canada. The first is lack of confidence. Fledgling stylists often doubt their self-worth or struggle to stand up for themselves. Trust your qualifications—be it a beauty school degree or apprenticeship experience—and stop working to please others at the expense of your own needs. Next comes "imposter syndrome," which typically happens when newbies are pushing to advance their careers, and fear of failure manifests as feeling like a fraud. "Rather than unjustly worry that someone will expose you as an unqualified professional, focus on pushing your goals forward," suggests Bradley. Finally, poor communication might lead to unforgiving schedules that arise from failure to set boundaries, ultimately causing burnout for the more experienced stylist. "To truly succeed, learn to interact effectively, efficiently and kindly," says Bradley.
Retaining Clients
To keep clients coming back, stylists must ensure stellar experiences. Sure, it sounds straightforward, but how do you put this concept into practice? "Think of experience as creating emotional episodes inside moments of time," says Michael Cole, founder of Summit Salon Business Center. 
That means doing things like handing clients an iPad loaded with stylists' Instagram feeds or Pinterest hair looks to serve as inspiration while they wait. And once they leave your chair, continue the stellar guest experience. "After making over a guest, surprise her with a photo shoot," suggests Cole. "Lead her to a special section of the salon set up with a light ring, engage her in 10 different glamour poses, and then offer to post the best on social media." She'll feel like a star, and the salon gets beautiful complimentary content—a win for both parties. In today's digital world, business leaders also can't afford to discount the power of online engagement. Pay particular attention to Google My Business, urges Cole. The platform lets savvy users post photos, boost websites and connect with customers for free.
RELATED: How to Choose the Best Software for Your Salon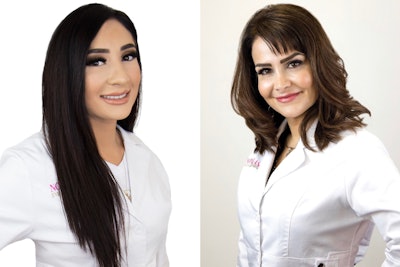 Introducing Additional Services
Another way to boost success: Add a new service to your menu. Lash extensions, for example, are an in-demand service that's also lucrative. "This service guarantees a consistent income revenue, as clients typically return once a month for fills," notes Tracey Rivera, NovaLash educator and owner of Lashes by Tracey Ann in Las Cruces, New Mexico. To incorporate the offering into salon menus, start by doing research. "Send a survey to your top 20 clients, asking them what they'd pay for a full set and how often they'd return for fills," suggests Mona Kent, NovaLash educator and owner of The Face Boutique in Rocklin, California. Next, seek information from at least three top eyelash extension brands, gathering details about styles offered and adhesive retention times. Staff up when ready, employing only licensed artists who adhere to your policies. "Never sell yourself short or undercut prices to attract new clients," urges Kent.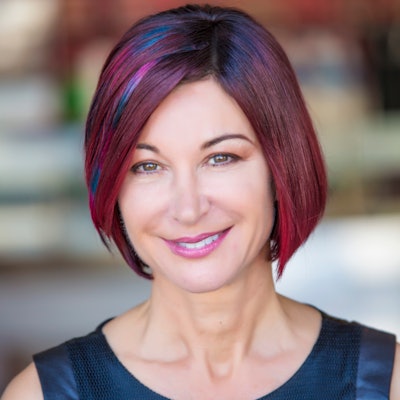 Fostering Mentorship
What better way to come full circle than by creating mentorship opportunities once you've achieved career success? "Get involved with local community events as a salon team," suggests Sonya Dove, Wella Professionals global top artist and Ulta Beauty team member. at neatly accomplishes two objectives: Employees organically grow closer, and local businesses become aware of your salon—which equals excellent PR. Offer a strong in-house educational program or invite outside talent to conduct guest classes. Social media likewise falls under the instructional umbrella. "Encourage teams to post as much as possible when together," says Dove. "Once a year, do a team shoot of before-and-after hair photos, which may be used as online advertising that simultaneously gives clients a chance to admire their stylists' work." And if you're an owner who travels, consider rewarding top-performing stylists by inviting them to accompany you on a work trip. "Always treat your team with love," urges Dove. Nurture employees with a happy, fun, supportive environment, and they'll naturally form work families.
[Images: Courtesy of Michael Cole, Oribe, Nina Kovner, Grow Lovely Photography, Novalash, Bigstock]
This story first appeared in the January issue of Beauty Launchpad. To receive the magazine, click here to subscribe.