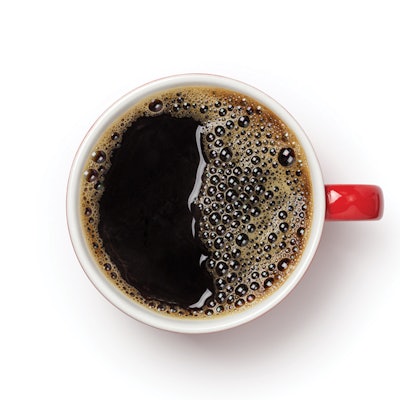 Transform your employee lounge into an area where stylists can not only relax and recharge, but also ignite ideas–a win-win for staff memebers and owners alike. 
"Work hard, play hard" is a motto most stylists ascribe. So when they're not giving their energy to clients, colorists and cutters seek respite in the break room. While owners don't want employees spending all of their time away from the main-floor action, a well-conceived break room can serve as both a spot to wind down and reenergize. Get inspired with these tips on how to turn employee lounges into motivation destinations.
1. Stay Fueled: Coffee machines are a mandatory staple of any well-equipped common room, but why stop there? Keep team members happy with additional beverages—tea, sparkling water, smoothies—and healthy snacks stocked in the fridge and pantry. "Think items that are quick to grab and consume, so it's easy to refuel on busy days when taking breaks might otherwise be challenging," suggests Tina Dizon, owner of "The Private Room in Beverly Hills, California. High-protein treats like nuts, fruit or energy bars boost productivity while staving off  the dreaded sugar crash.
RELATED: How to Increase Your Social Media Presence Through Collaboration
2. Promote Learning: Comfy couches and warm accessories like throw pillows help create a relaxing atmosphere, but many stylists wish to use their downtime as a chance to refine skills. "Stock break rooms with mannequin heads and styling tools, so employees may practice and continue learning when away from clients," says Dizon. Provide industry magazines and iPads as well to further promote sharing ideas, and make continued education easily accessible. "White boards hung on walls make it easy to brainstorm formulations or doodle creative thoughts on future trends," advises Dizon.
3. Personalize the Space: You spent time considering your salon design scheme, so why should the break room be overlooked? Personalize this space with deliberate paint and wall-art choices, and then go one step further. "Corkboards make for wonderful mood boards," says Dizon. Pin avant-garde images torn from glossies or fashion-forward photographs of styles and colors to help spark ideas and promote tip- swapping among stylists. "No need to frame these images, which should be routinely switched to keep inspiration fresh," Dizon continues.
PODCAST: Nick Stenson, Celebrity Hairdresser, ICON, Visionary
4. Offer Positive Reinforcement: Highlight exemplary staff contributions by first congratulating individuals privately, followed by a fun, public break-room announcement. "Addressing people in a group setting sends an overall positive message," says Dizon. Giving to others further promotes good vibes, so designate an area to post information about charitable events or upcoming volunteer opportunities. One small note of caution: "Avoid hanging sign-up sheets, as that may make sta feel obligated," says Dizon. "But contact info and details are a definite yes."