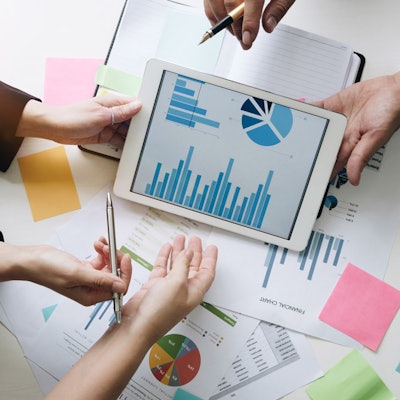 We examined the basics of how to craft a business plan. The financial plan is contained within that document—but its importance can't be overstated. Banks demand a detailed breakdown of monetary particulars before loaning the funds needed to turn any entrepreneurial dream into a tangible salon reality. Since a flair for hair doesn't always equate to a head for business, we outline the basics to help you in your pursuit.
Start-up Budget
Identify how much personal capital you'll invest, but don't tap into every last savings drop because you'll need a cushion when unforeseen expenses hit. Next, create a comprehensive list of costs required to open shop, including rent for lease (or capital to buy the space); design and renovation fees; utilities; furniture and equipment; inventory and supplies; advertising and marketing (signage, website, social media setup); staff salaries; and legal costs (attorney and CPA fees, employment taxes, bookkeeping).
Profit & Loss Statement
The Profit & Loss Statement, known as P&L, provides a preview into how your business is expected to perform over time. It should include both the "good"—expenses generating income, such as costs of services and price of products—and the "bad"— areas where money will be spent, like rent and payroll. " rough this report, owners can identify opportunities to generate sales, manage expenses and increase revenue," says Erica Nebiker, marketing and communications coordinator at Professional Beauty Association (PBA).
RELATED: How to Write a Business Plan for Opening a Salon
Break-even Analysis
Graphs make great visual aids here, as this section examines the point at which a business is neither at a profit nor a loss. "All expenses have been covered, and revenue received equals the costs associated with doing business," Nebiker explains.
Cash Flow Projection
Simply put, this is an estimate of the total money going in and out of a salon, along with expected changes in liquid assets (those that can be quickly converted into cash, like checking accounts) over time. "Cash flow can be projected weekly, monthly and yearly," says Nebiker.
Balance Sheet
Here's where you list all spending not found in the P&L, including assets (items the business uses to earn revenue), liabilities (debts owed) and equity (capital or items owned outright). It's a quick glance at a business' financial position at one fixed point in time.
Business Ratio
"These tables show calculations between various financial elements, like client growth, sales, profit margins, and total debt to assets, which is the percentage of resources financed by creditors," says Nebiker.
RELATED: How to Write a Winning Instagram Bio
This is tricky business, so hiring a pro is recommended. Many CPAs offer complimentary consultations, or explore PBA's professional resources for extra guidance. "An accurate financial plan can help you stave off debt, stay within a budget, prep for upcoming expenses, and achieve quantifiable goals, like purchasing new equipment—or a second salon space," says Nebiker.
This story first appeared in the June issue of Beauty Launchpad magazine. To receive the magazine, click here to subscribe.
[Images: Getty Images]