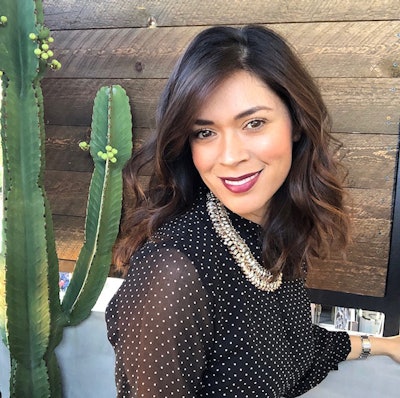 I started 901 Academy about a year into Nine Zero One Salon being open.
We've come far, because we're known for our real salon-situation workshop with models. I truly believe that education is key, and I enjoy teaching because it feels great to share information that can improve another's success. 
Our Academy is located at our original location, and there's a special spark that I still feel when I walk through the doors.
We pack a lot of information in, but we're very efficient with our time. The music is always up-beat and our artists bring their own personal touch to their classes.
Our most popular class is All About Blondes. I think what makes this class so popular is the demand across the globe for lighter and brighter hair. Here's how it goes:
The models arrive and we team up—two attendees to one model. Our hands-on classes with workshop models really allow us to approach creating the perfect blonde with real-salon situations. The three top things that I like to share during my classes is how to brighten hair in a gentle way, prep hair for toning and lead a conversation about how blonde on blonde will never look more blonde. 
So first, how to brighten hair in a gentle way: I love non-ammonia products that will allow me just the right amount of lift over pre-lightened hair. Maji Meche from L'Oréal is my go-to product for this. 
Next, prepping hair for toning: The biggest step that's frequently missed is stopping the oxidation of lightener before toning. If there's lightener left on the hair before toning, it's going to eat away at your toner. Service by Wella is a must-have.
Blonde on blonde will never look more blonde: As clients start to get lighter over time, we forget to keep them dimensional by adding depth/tone to create contrast. Sometimes I even like to use products like Relights from Wella that have no depth, but tone to achieve dimension.
For more information on upcoming classes click here or follow us on IG @901academy.