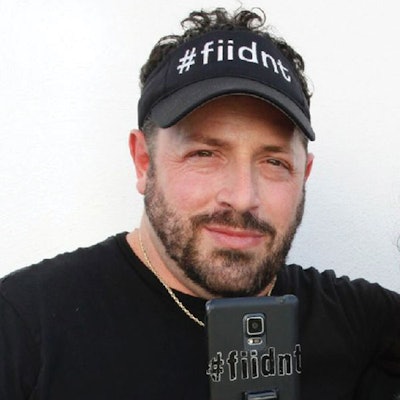 Don Godfrey of Fiidnt Mareting is a whiz when it comes to navigating the ins and outs of social media. Here, he answers your queries about all things Instagram, Facebook and beyond.
1) Should I pay to boost my post? —@texturehair_studio
Yes, definitely pay to get a post out there, but only after you do the free work first. Pay to boost a post after you've already put in the time to create a great post (i.e. engaging with people who comment, putting in hashtags, etc.). It's like betting in Vegas: You're putting the money down because you know that you're already holding the winning card.
2) I'm an educator. If I post work on doll heads, are people going to think less of my page? —@scissorsyndicate
No, because you're doing something different and trying a style that people aren't used to seeing. Plus, if you turn the mannequin, many people won't realize it's a doll head!
3) In your opinion, which social media platform is most useful for branding your business and bringing in clients: Facebook or Instagram? —@chitabeseau
RELATED: How to Write a Winning Instagram Bio
Both. Yelp, too. The key is to drive Instagram to drive traffic to your Yelp page, and use your Facebook page to drive people to your website. Think of Instagram as a cover letter: Use it to pull people in and direct them to what you want them to see.
4) Should I be getting rid of photos that don't do well after a day? —@mckenna_mckenna
Wait about five to seven days before getting rid of a photo. Because if you put the effort into making the photo, the caption, and the hashtags, and you engage with people, the post might not pick up traffic right away; it might happen the following day.
5) Should I tag the location of my salon or another local business? —@desiree_styles
Switch it up. Tag your salon, your city, your county, or even somewhere close so people will be able to find you.
6) Should I post more than once a day on Instagram? —@idohair1026
Yes! Work on your Instagram Stories and put up around eight different posts in Stories a day.
RELATED: Facebook Marketing Tips from Social Media Strategist Kelly Ehlers
7) There have been times when I have posted and forgotten to add certain hashtags. Is it pointless to go back and edit the post to add the missing hashtags? —@stylesbyhaven
Don't even bother after you've posted. I use hashtags about 50 percent of the time I post. When I do use them, I wait and see if the post does well before I start applying the hashtag on subsequent posts because if you overuse the same hashtags, then the post won't do as well.
8) Will commenting on pictures that I like boost my page? —@stylesby_steph
Yes, because Instagram sees that you're engaging and that you're being social. This also shows Instagram that you're a real person and not a computer bot because you're physically typing comments. Also, double-tapping on images rather than just hitting the "heart" helps show Instagram that you're a real person as well.
Want your burning question answered? Follow @beautylaunchpad on IG for the next opportunity!
This story first appeared in the March issue of Beauty Launchpad magazine. To receive the magazine, click here to subscribe.
[Images: Courtesy of Instagram]