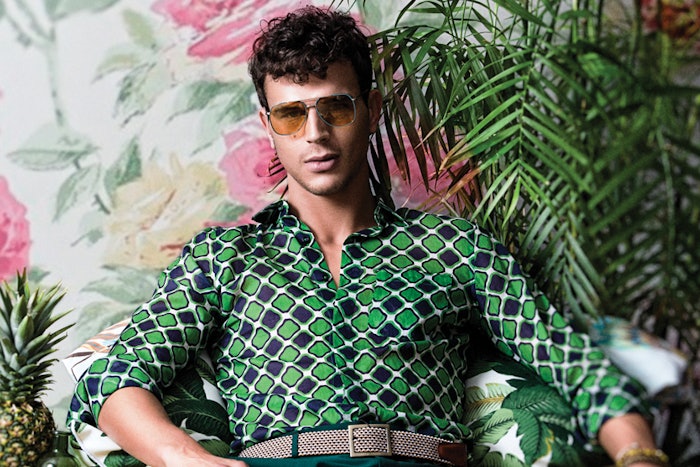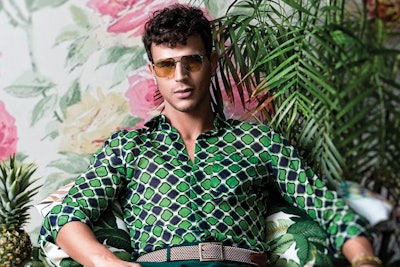 Do a quick Google search for "summer hair problems," and articles from Glamour, Real Simple and Cosmopolitan top the list. Conducting an image search is no better—photos of women either looking disgusted or thrilled with their tresses dominate. "Summer skin problems" yields slightly different results—a bit more clinical—but all that changes when conducting an image search, which includes only one clear image of a man out of the first 50. The inference here is that men seemingly don't have summer hair or skin problems, which obviously isn't true. And this bias, or lack of awareness, isn't just an amusing anecdote—it can be deadly. According to the American Academy of Dermatology (AAD), men are more likely than women to die of melanoma, the most serious type of skin cancer. Young adult men are twice as likely to die of melanoma than women in the same age range, and by age 65, they're twice as likely to develop melanoma than women. The main reason for this disparity? Men simply know less about skin cancer. A survey conducted in 2016 by AAD found that fewer men knew basic facts about skin cancer. For example, while 76 percent of women surveyed knew that there is no such thing as a healthy tan, only 56 percent of men surveyed knew this to be true. Clearly, your clients need your help. Over the next couple pages you'll find expert advice combined with a range of products to help your men battle the sun's harsh rays and stay looking cool all hot summer long.
Seasonal Hair Loss
If you've ever heard the old wives' tale that we lose more hair during the summer, well, this one's actually true according to the American Hair Loss Association. During the hottest summer months, hair enters the telogen phase at slightly higher rates, meaning that it is in its resting phase and prone to shedding. Luckily, this type of loss is seasonal and temporary. However, you can recommend your clients wear hats more often and incorporate a thickening regimen to plump up what they already have.
RELATED: Sam Villa Guest Blog - The Barbering Renaissance
Fuzz Off
The natural texture movement is taking shape in men's grooming as well as women's, but this can lead to some pretty unruly mops during the humid summer months. While there are a spate of frizz-busting products out there for the ladies, for the gents? Not so much. The same goes for education. First things first—encourage your male guests to dispense with rabid towel drying after washing their hair. This roughs up the cuticle and breaks the curl pattern, encouraging frizz. Instead, they can invest in a microfiber towel or, better yet, simply use a T-shirt to mop up the extra H20. As far as product usage goes, waxes or styling creams are the way to go. Both help to keep hair from ballooning into madness.
Hair Care Heroes
Bosley Professional Strength BosRevive Nourishing Shampoo and Volumizing Conditioner work in tandem to rejuvenate the scalp. 
Eufora Hero For Men Conditioning Control delivers frizz control while providing antioxidant protection and rejuvenation benefits.
Barrelli Barber Forming Cream defines unruly hair without a crispy feel.
Agadir MEN Balde Solar Protection delivers broad-spectrum SPF 50 and contains a blend of vitamin C and E.
RELATED: Summer Sophistication with 18.21 Man Made's Angel Del Solar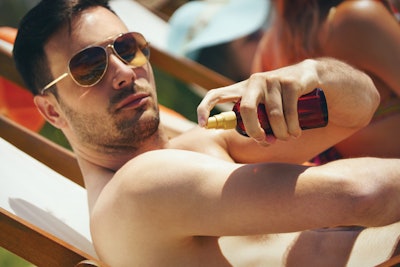 Not All Fun in the Sun
Men and women are not created equal—and neither should their skincare regimens. Men's skin is about 25 percent thicker than a woman's, mostly due to their increased testosterone levels, says Dr. Diana Howard of the International Dermal Institute, but location and age also play a factor. A man's skin also contains more collagen and elastin. Research shows that these differences make men's skin more likely to be damaged by UV rays, says the AAD. So what does this mean? Well, for one thing, your male clients should be investing in skincare designed for their unique needs.
The Skin Cancer Foundation has determined that men will be more apt to use a sunscreen once they're educated about the dangers of the sun's UV rays. You can help educate him by retailing broad-spectrum sunscreens, especially ones designed with his thicker skin in mind. Also, you may want to invest in some education yourself. The nonprofit Eyes On Cancer teaches hair pros how to detect possible early signs of skin cancer. To learn more, read the sidebar, opposite.
Wax On, Wax Off
Testosterone doesn't only make skin thicker. "Due to men's higher testosterone levels, they typically have thicker and coarser hair on their bodies than women," says Susanna DiSotto, director of marketing for Satin Smooth. "Men also have more nerve endings within their bodies, causing their skin to be more sensitive and prone to breakouts." So if your man wants to literally and figuratively bare his chest this summer, DiSotto recommends using waxes that cater toward deep-rooted, stubborn hair and contain skin-soothing essential oil extracts. Additionally, ensure that you use an antibacterial product immediately following a service, and consider retailing a take-home product.
Beard Care
Many men may be wary about keeping their beards during the hot summer months, though facial hair doesn't really retain body heat. Nevertheless, scruff can cause irritation, so experts suggest washing it on the regular with a specialized cleanser. What's more, summer is the season of dehydration, and that can make hair more brittle. Encourage your men to stay hydrated and invest in quality beard oils. And just because he's sporting scruff doesn't mean he should skip the SPF. Recommend a spray sunscreen, which will protect both the hair and the skin underneath from the sun's damaging and drying UV rays.
Skincare Saviors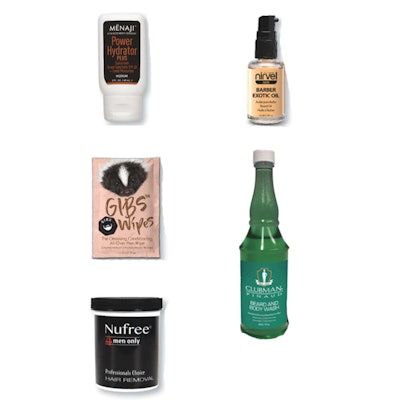 Menaji Power Hydrator deeply moisturizes, offers a natural- looking tint and delivers broad- spectrum SPF 30.
Nirvel Men Barber Exotic Oil conditions rough hair and features a light scent.
Gibs Grooming Wipes are fortified with aloe, cucumber and chamomile to clean skin, beards and even beat B.O.
Clubman Pinaud Beard and Body Wash blends extracts of aloe, chamomile, calendula and rosemary to invigorate skin and nourish beards.
Nufree 4 Men Only Hair Removal is a non-wax hair removal system that limits redness, swelling and discomfort. 
Raising Skin Cancer Awareness
According to Eyes on Cancer (EOC), a nonprofit that aims to advance the prevention and early detection of skin cancer through educating the beauty industry, the average pro has the potential to see 120 cases of skin cancer over the course of their career. But how many know what to look for? To help you learn the warning signs, EOC offers an online education subscription for individuals, salons and schools for a nominal monthly fee. "Identifying skin cancer in an early stage dramatically improves the prognosis," explains Jeanne Braa Foster, a retired platform artist for Paul Mitchell, who started the foundation in 2014 with her husband Dr. Dean Foster. "Melanoma has increased 300 percent in recent years, with more than 3.5 million new skin cancer cases diagnosed each year. Our course focuses on visual awareness, because beauty professionals are visual people—that's how they learn. And that's why they are perfect partners to their clients in spotting that pesky six percent of melanomas that are found, and often found too late, on the back of the head." 
[Images: top - courtesy of Ultra Beauty Pro Team; bottom - Getty Images; products - manufacturers]