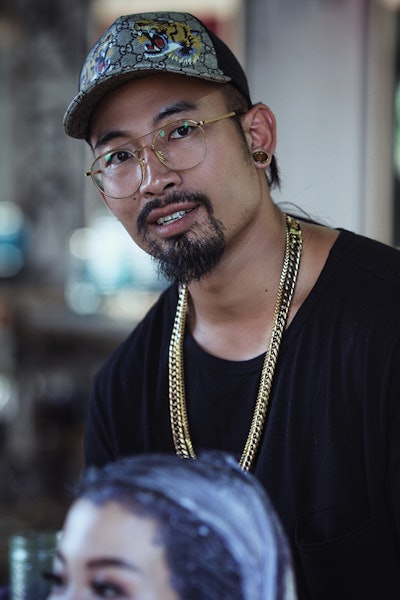 With more than 342,000 followers and counting on Instagram, it's no surprise Linh Phan is one of today's most in-demand colorists. The social media star's masterful colorful 'dos launched him to travel the world and dish tips and tricks as a Schwarzkopf Professional educator, as well as open his salon (BeScene Studio) in Rockville, Maryland. Launchpad 's Jasmine Brown caught up with the stylist to chat advice for aspiring educators, social media tips and favorite products.
Nickname?
Mr. Bescene.
If you weren't a stylist you'd be___?
A DJ.
Dream vacation?
Maldives.
RELATED: Celebrities Set the Tones for This Year's Hottest Hues
Reason you became a colorist?
I was 24-years-old and didn't have a plan. I always felt inspired and more creative when interacting with people, but I didn't have real direction. I was presented with an opportunity to be part of a well-known salon in Washington, D.C. and ran with it. That decision has molded my path.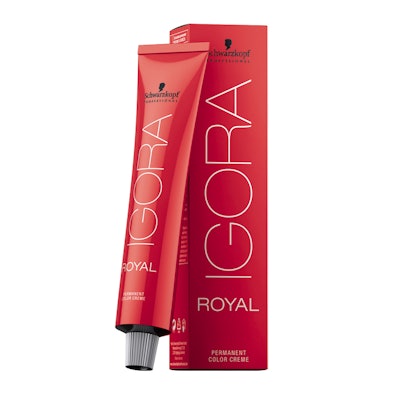 Go-to product?
Schwarzkopf Professional Igora Royal.
Advice for becoming an educator?
Focus on being confident. As a stylist, specialize in something that genuinely interests and recharges you. Teach what you love, not what you're told.
Personal mantra?
Work toward your goals every day.
RELATED: ​Blonding Techniques to Help Your Clients Look Their Best No Matter the Season
What accomplishment are you most proud of?
The opportunity I have to make a real impact in our community, helping stylists and students reach their goals, helping others build and seeing them flourish from their hard work.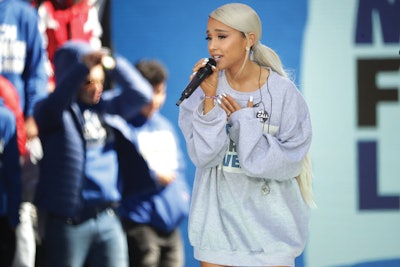 Celeb whose hair you're loving?
Ariana Grande's platinum locks.
Best piece of advice?
Nothing is ever given. You have to build opportunities and seize the moment.
RELATED: Pre-Fall Red Alert From Schwarzkopf Professional's Maryl Velbeck
Favorite way to start the day?
Checking my Instagram feed.
Biggest Instagram tip?
Find your own voice; be something no one has seen before.
[Images: top - Mark Enriquez; Ariana Grande - Getty Images; product - Schwarzkopf Professional; bottom - Instagram]