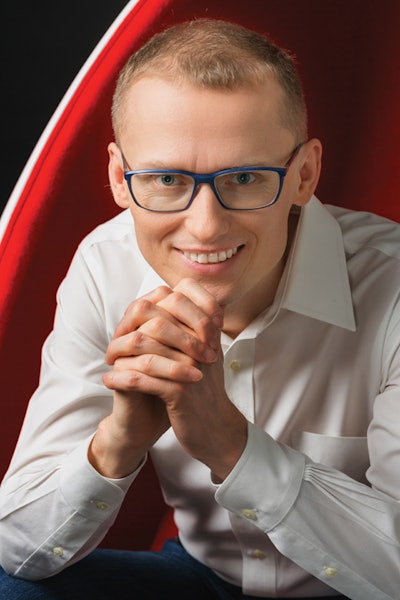 When stylists wish to share visually stunning images of their on-trend hair creations, they typically turn to Instagram. As of September 2017, the social media platform boasted a staggering 800 million monthly active users, making it one of the world's most popular sites. And when savvy clients want to schedule a session with a hair, skin or nail professional, they often turn to Booksy. Over one million monthly customers view available salon service times, then confirm or cancel their own appointments.
"Our platform simplifies the process for busy barbers, stylists, nail techs and aestheticians, eliminating the need for return messages and calls," explains Stefan Batory, Booksy founder and CEO. In fact, 60 percent of Booksy engagements are made outside of regular business hours. The system even analyzes user data, providing templates for automated birthday wishes and proactive marketing retention reminders. This helps explain why salon owners see an average increase of 20 to 40 percent in revenue after using the app. In May, the two powerhouse platforms decided to join forces, resulting in a match made in hair heaven.
RELATED: How to Counsel Clients Through a Radical Cut or Color Change
"Instagram approached us, as they were looking to expand their action program," Batory reveals. Though a powerful social media force, Instagram had previously been unable to offer an option for actual beauty bookings. This partnership closes that gap, making the app a one-stop shop. Users first browse hashtags, searching for hot styles, color and cuts. At their convenience, they then make salon appointments directly via Instagram—no more switching applications. "In just a few clicks, customers can turn inspiration into action," Batory enthuses. "Instagram is no longer just a marketing channel for independent professionals, but now also an acquisition device that turns followers into clients."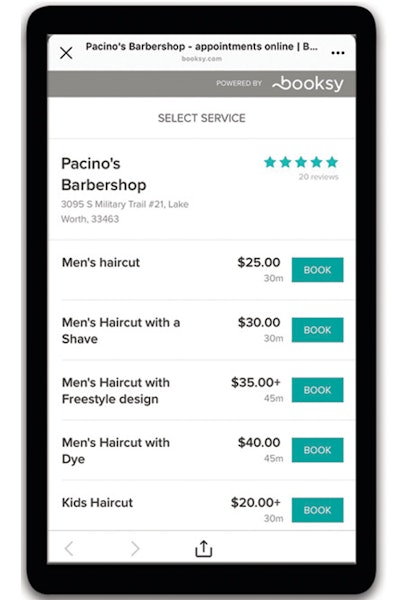 Top ways using Booksy can benefit tress pros.
• Clients can schedule appointments 24/7, with more engagement equaling more revenue. "Our data reveals that customers who book on their own do so more frequently, since the process is easy and streamlined," reveals Batory.
• The app is mobile-first, with nearly 90 percent of users on mobile.
• As the only scheduling platform socially integrated with Instagram, Google, Yelp and Facebook, salons have countless ways to reach clients.
RELATED: How to Achieve the Perfect Haircut for Every Hair Type
Step-by-Step
For salon pros, integrating Booky into an existing Instagram account is easy as 1,2,3. 
1) Download Booksy Biz (specifically for pros) on Google Play or the Apple Store. A flat monthly fee applies.
2) Convert your Instagram account into a business profile (if not done already), then click "Edit Profile."
3) Under "Contact Options," select the "Add Action" button. The rest is automatic!
[Images: Courtesy of Booksy]