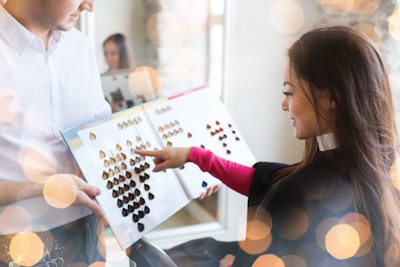 As summer shifts to fall, so too does foliage explode in color—and sometimes tresses mimic nature in their riot of auburn, russet and flaxen tones. Striking chroma modifications make hair a fun canvas to play with, yet care must be taken when painting. These tips, courtesy of Farouk Systems global artist Rocky Vitelli, will help guarantee stunning saturation sans damage.
1. Talk it Out
Dramatic color alteration requires a thorough stylist consultation. Get a clear sense of the specific shade desired, and when in doubt, ask for Instagram posts or Pinterest pins as visual aids. Be proactive when it comes to care and start chatting maintenance during your client's first visit.
2. Get Real
Virgin hair may be every stylist's dream, but most clients have some chemical history, be it minimal face-framing balayage or a previous roots-to-tips conversion. Ask for an in-depth record of past tint work, as compounds lingering in tresses can affect future color outcomes.
RELATED: Celebrity Colorists Share their Most In-Demand Formulas
3. Brunette Going Blonde
Opt for violet and ash toners to eliminate unwanted yellow casts on blondes. Encourage at-home washing with purple- tinged shampoo once a week to combat brassy notes. Remember that pale strands reflect less light. To boost luster, high- gloss products should be a regular part of styling regimens. Finally, manage client expectations. This transformation can't happen in a single visit.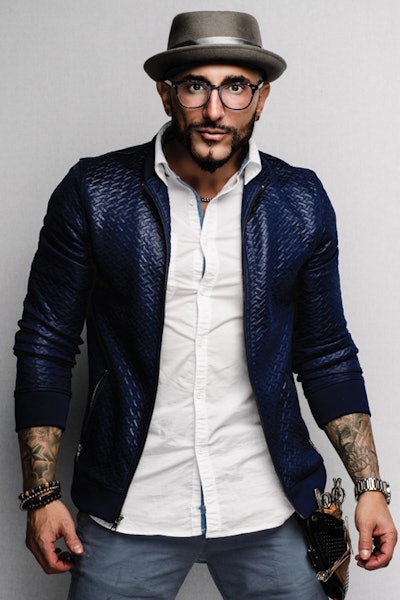 4. Blonde Going Brunette
Mix a dash of red into brown formulas to nix unwanted green hues. When washing for the first time, use a gentle shampoo with a 4.5 to 5.5 pH to prevent fading.
5. Blonde Going Red
Benefits include increased shine and head-turning locks, but be sure guests are ready for this drastic plunge. Going back is hard, as crimson stains stick to ashen tresses.
​PHOTOS: 7 Fashion Forward Hair Colors in Time for Music Festival Season
6. Brunette Going Black
Use a dash of blue additive for ebony saturation that's full of dimension.
7. Gray Coverage
Add gold to formulas for a sun-kissed look that still feels natural.
8. Face Facts
Fine lines, wrinkles and under-eye circles are inevitable after a certain age, and very dark dyes draw attention to shadows and lines. Suggest rich chocolate brown hues over onyx, or caramel highlights rather than a shock of platinum.
9. Makeup Matters
Vivid color calls for matching makeup. Here, a solid general rule to relay: Light hair requires subtle shading. Darker tresses can handle more dramatic color pops.
[Images: Top - Getty Images; bottom - courtesy of Farouk Systems]