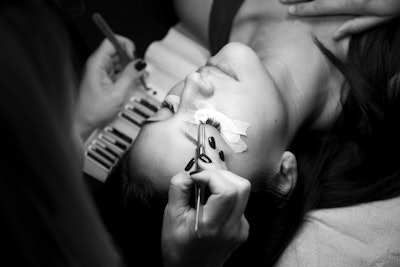 Borboleta recently announced the launch of the first-ever lash academy, designed to develop and fine-tune the technique of lash artists. The program will train aspiring lash artists on technical skills and provide real-world experiences and mentorship. We chatted with Kelly Clark from Borboleta's Board of Education to learn more about all the academy has to offer.
You have a background in hairstyling. How did you get into lash artistry and what drew you to Borboleta?
I saw lashes as a new opportunity to expand my clientele and as a way to generate more opportunity for myself as an artist. The reason that I fell in love with Borboleta initially was their lashes. They are a high quality and looked great on my clients. However, soon after using their lashes, I realized that it was much more than the product. It was the brand that I fell in love with. Borboleta had a different approach than others. They brought artists together and helped me feel like I could achieve greatness and become the best artist I could be.
How will Borboleta elevate the industry with the new education program and what makes it different from other education programs for lash artists?
Borboleta's Education program is the largest training program in the industry. Our trainings are highly sought after, and they help artists to learn the best skills and techniques. However, while the trainings teach the skills and basics, they do not give the time to artists to be able to develop and perfect their craft. Our Lash Academy is designed to do just that. We have programs for beginning artists as well as those trained or established artists looking to fine-tune their artistry as well. The Lash Academy serves the industry by developing lash artists who are salon ready. It creates a higher standard of work and skillset for artists. Upon completion and certification through the Borboleta Lash Academy, salon owners will be able to hire skilled lash artists who can represent their salons well and have confidence that they are doing the high quality of work that is synonymous with the Borboleta brand.
How long is the program? What are some of the technical skills and techniques that last artists will learn?
The program length is determined by the skill level of the student. Those with little to no experience will require more mentoring alongside a Borboleta Educator, while those who are looking to perfect specific techniques or areas of artistry may require less. Every student who leaves the Borboleta Lash Academy will be well equipped with confidence and skills much greater than when they walked through our doors.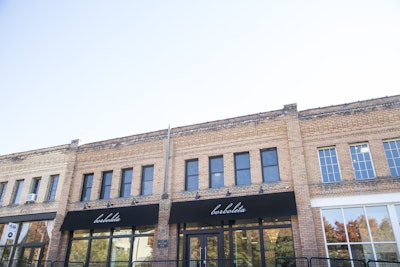 Besides technical skills, salon etiquette and customer service are also important when dealing so closely with clients. How does the program address this?
The program is the most hands-on training and mentorship program in the industry. Education courses simply do not have the time allotments to allow for students to get the necessary experience to have the full confidence needed to do great work. For that reason, the Borboleta Lash Academy was born. That customer service aspect can only be learned through experience and guidance. Students of the program will learn how to interact with clients from consulting on lash recommendations to at home aftercare and making their experience the best that it can be. Again, the goal of the program is two-fold. To create the best artists and to provide the industry with artists who are salon ready with confidence.
After students complete the program what's next as far as mentorship and helping them enter the industry?
Borboleta has a vast network of partner salons throughout the world who see Borboleta as an industry leader for products and education. The demand for lash artists from these salons and others allow us to develop this program to contribute to their success by providing artists who are ready to lash. Our desire for the program is to create lash artists that are highly sought after and who bring a level of professionalism and skills to move the dial in helping to build the salons that they work with.
For more information about Borboleta Lash Academy, visit https://borboletabeauty.com/pages/academy
[Images courtesy of Borboleta]