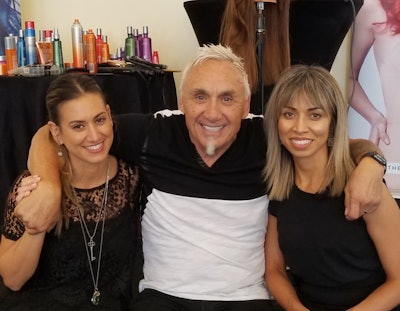 From long waves to updos to full volume, ColorProof stylists will be creating the on-trend looks that clients will love using the technique tips from ColorProof's June Education Training. At the training session in Irvine, hairstylists had the chance to GO LONG and STYLE TO THE FULLEST with hands-on classes led by Mel Paldino and Ruth Tedmori.
Just look at Instagram and you will see how popular the #mermaidhair trend is. ColorProof stylists will be wowing their clients with the skills to bring this look to a whole new level. During the session on June 5, Ruth Tedmori demonstrated how to create long mermaid inspired styles including a faux fringe top knot, crimped mermaid waves and Grecian braids.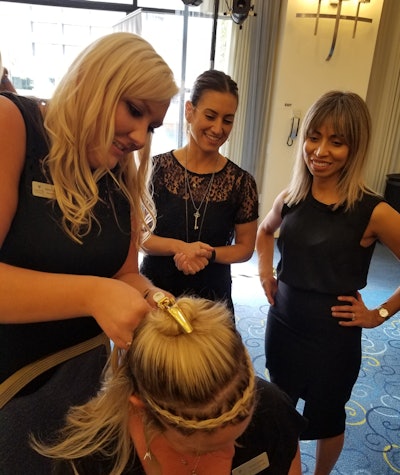 Braiding Tip: Use ColorProof's Texture Charge to help create a braided look on clean or fine hair.
In the STYLE TO THE FULLEST class, Mel Paldino guided stylists to create full volume hairstyles including a full volume upstyle.
Above: Whiltney Stream creates volume for a unique upstyle.
Check out some of the upstyles created in the class. This look is perfect for a client's special occasion, such as a wedding!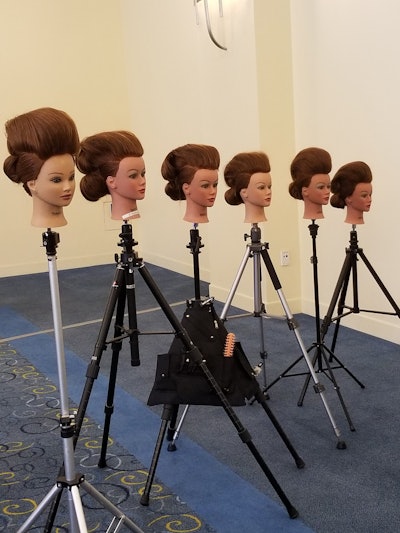 ColorProof's IronMaster and CC PrimeGenius are two newer products recommended for the looks created in the sessions.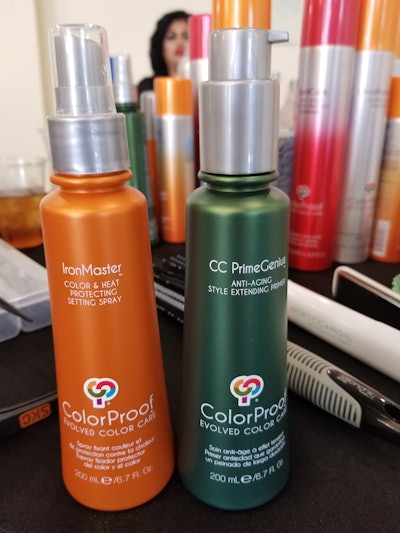 For more information about how you can join ColorProof for educational opportunities visit colorproof.com/professionals.