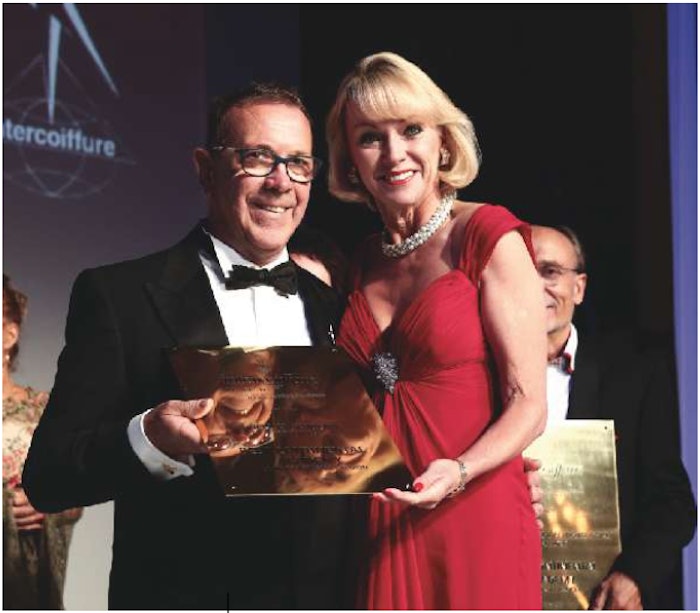 Professional opportunity goes global for pros qualified by the International Therapy Education Council, whose worldwide portfolio boasts California's own Bellus Academy. —LINDA KOSSOFF

Imagine having a ticket to practice your profession anywhere. Founded in 1947, the International Therapy Education Council (ITEC), a qualifying board for beauty and wellness professionals, is dedicated to making your dream a reality. Through 655-plus selected
partners operating in 41 countries around the world, ITEC's highly recognized and respected standards have made it possible for countless hairdressers, estheticians, massage therapists, fitness trainers and more to work just about anywhere they go.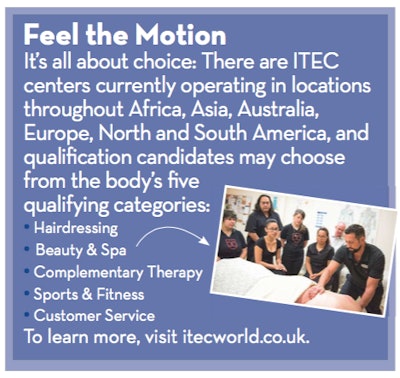 At Bellus Academy (@bellusacademy), with three locations near San Diego and one in Manhattan, Kansas, the decision to become an IT
EC center was compatible with the school's overall mission. "Bellus Academy strives to prepare students for a global workplace, and ITEC opens up the door to so many opportunities," says Lynelle Lynch, Bellus president. "For spouses and partners of military members, the ITEC qualification allows individuals to accompany their spouse to another country without having to forego their professional craft. For individuals who aspire to work in the tourism business, the ITEC qualification substantiates the applicant's proficiency to spa owners, hoteliers, cruise line operators and other employers that have a presence both in the U.S. and overseas."
To earn ITEC qualification, students must pass the ITEC exam developed for their chosen field. Schools such as Bellus work closely with the qualifying body to prepare students for the exam.
"The time required to qualify is contingent upon the beauty and wellness qualification the student is pursuing," explains Lynch. "At Bellus, we recommend that licensed professionals and prospective students call our career services department to discuss their specific goals. It has been my pleasure to know ITEC CEO Jane Foulston for several years, and she has always been very helpful in ensuring that our instructors are prepared to convey the information required on the ITEC qualification exam."