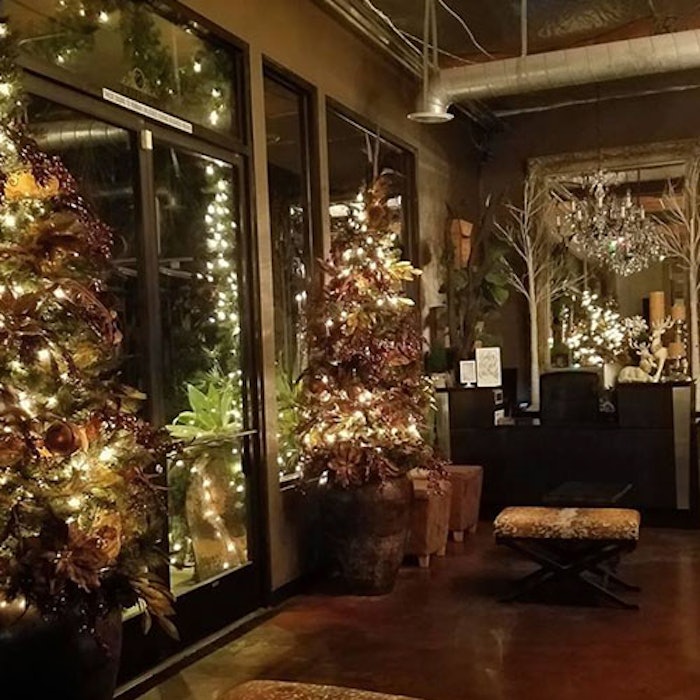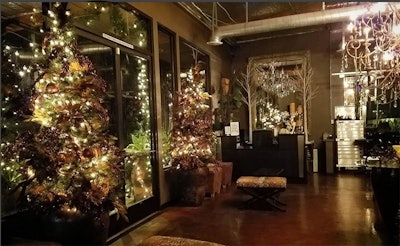 When we visited Studio Fifty Fifty in Huntington Beach in November, we were blown away by the fun and festive environment created by the thoughtful and creative seasonal decor in the salon. It immediately made us feel welcome, at home and excited to see what the stylists could do! Diane Shrake, owner of Studio Fifty Fifty, is the woman behind the charming salon stylings, so we had to get her tips on decorating for the holidays and beyond. Her salon is seasonally decorated year-round to create a festive and happy mood, while still maintaining a professional atmosphere. Diane shares 8 easy tips that won't break the bank, but will go a long way in setting an inviting environment for your guests.
Diane's Tips:
1. Lights go a long way.
2. A garland around the front door (or something festive framing the door) is a great way to set the mood since you see it from the street.
3. Stay away from the "juvenile". This will ensure that your decorations keep the tone professional and not tacky or cheesy.
4. Don't overdo it. Sometimes less is more.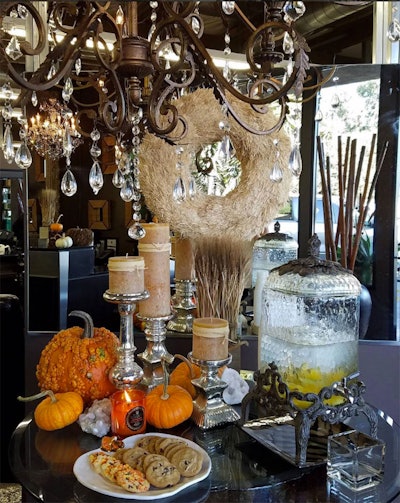 5. You can layer your decorations throughout seasons. For example, bring in pumpkins in the fall and then add more decorative items to them for Halloween (such as adding spiders or tasteful ghosts). Then you can take away elements for Thanksgiving.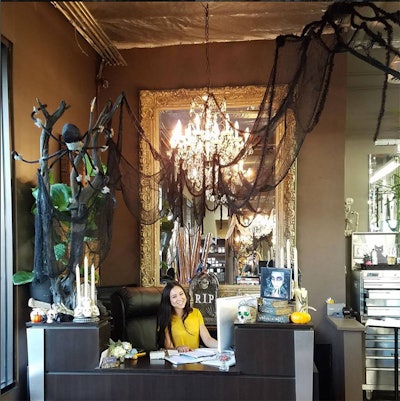 6. Don't go too scary for Halloween since you want to keep it professional and avoid scaring young clients.
7. For January, Diane sets the tone for the new year with green orchids and ivy at the base. The symbolism of the green orchids is that they will bring money and success. They also last about 3 months if you have the right light source. Diane shares that you can even get them at Costco. Orchids not your style? Succulents or bamboo are also a nice way to bring in the green and natural elements. 2017's Pantone color of the year is a fresh green called Greenery, so you'll be right on trend!
8. You can get leaves and plants at your local market or Trader Joe's. It won't break the bank and will help you create a welcoming environment for your guests.
[Images courtesy of Studio Fifty Fifty]