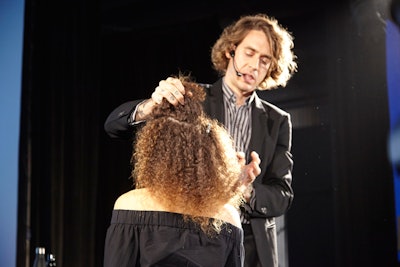 Oribe Global Ambassador James Pecis along with top Oribe educators shared their talent with hairstylists during a five-city educational Oribe Atelier tour. Attendees learned how to master some of the hottest trends as well as get hands-on experience recreating and bringing their own interpretations to editorial styles. Oribe masters shared top tips and technique for a variety of topics from cutting curly hair to chopping micro-fringe to braiding with extensions and lessons in editorial styling.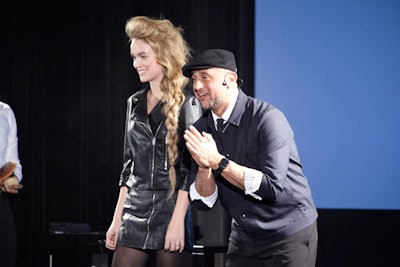 We had the chance to catch up with educator Louis Orozco for some pointers from his presentation:
Take a look at more educational highlights from the event:
Coby Alcantar demonstrates an on-trend bang look.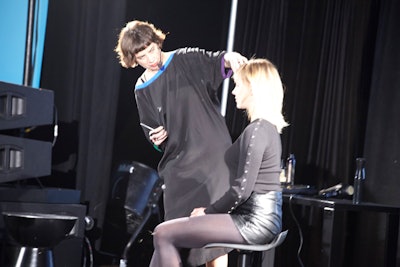 Kien Hoang shares tips and tricks to bring modern edge to a retro-inspired look.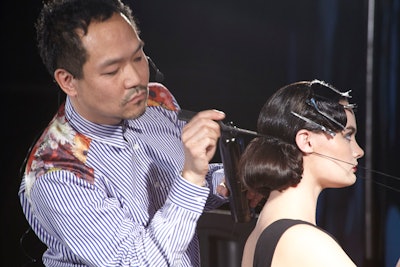 James Pecis guides stylists through creating a gorgeous editorial look that they re-created in the hands-on section of the event. (James is also pictured in the top image demonstrating curly hair cutting technique.)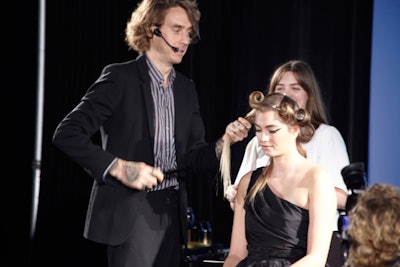 [Images courtesy of Oribe]