Within our industry, there is such a vast landscape of possibility for our career path. On the artistic side, we can explore teaching, working backstage at fashion shows, creating looks for photo shoots, finishing hair for film or theater, or continue to simply work in a salon or barber shop.  On the more business minded path, there is salon management, brand development, success coaching, or the massive step of salon ownership!  Being a salon owner often seems to be an obvious end goal for many stylists, but the disturbing fact is more salons close their doors after a few short years than make it to a place of long term sustainability.  The main contributing factor is this…being an incredibly talented hairdresser that has easily built a wildly successful clientele does not necessarily translate into the skill set necessary to repeat that success owning an entire salon.  Hopefully this blog will help shine some light on the very challenging decision of, "should I become a salon owner?"
First things first, take the word "should" out of the equation.  The first question you need to get brutally honest with is, "Do I really "WANT" to become a salon owner?"  And the answer is based on completely different factors for everyone, so get out there and interview many current and former salon owners and see what you can learn from them.  You'll quickly discover responses range from, "it's the greatest thing I've ever done and I couldn't be happier," to "it was a massive mistake and I would do anything to just go back to being behind the chair full time."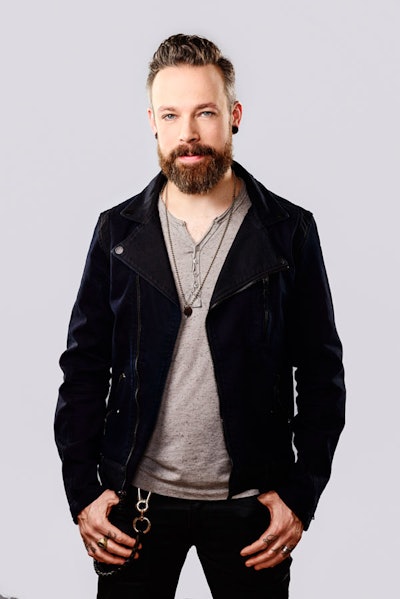 Our Education Director, Andrew Carruthers, was a partner in the Sugarhouse, Utah location of Lunatic Fringe for about 5 years.  This is what he has to say about his time as an owner,  "Like many hairdressers, as I began to feel the heat of burnout from working 50 hours per week behind the chair, moving into ownership seemed like the natural progression.  The opportunity to partner into an already successful location made the prospect even more of a no-brainer.  Over my 5 years, the elements that I loved were the coaching and mentoring aspects of my position.  I thrived on seeing our stylists bust through their goals, become talented artists, and create a living for themselves.  What I didn't love was managing schedules, being stressed out if our take home numbers were low, taking corrective action or firing people because they were not able to make it to work on time.  And, all of this taking my focus away from the short periods of time that I did allow myself to work with guests in the chair.  I require balance in my life, and for me, working behind the chair and trying to be a great business partner allowed for very little personal balance.  My decision to sell my partnership was about quality of life and focusing my time and energy where my strengths lie. I wouldn't change a thing… sometimes you never know until you try."
Shawn Trujillo and Angie Katsanevas are the co-founders of Lunatic Fringe.  They were both happy being successful stylists at different salons and shared a common desire to work in a salon that was fully dedicated to education with a unique culture, so they decided to open their own salon. "We did not have a ton of business experience or knowledge, but we had a lot of common sense and we relied on it often. We didn't go into debt to start our business, in the beginning we paid cash for everything – if we didn't have the cash for something, we did without it.  We instead grew on our own success, as we made more money we were able to do more…like take on more product lines, get new furniture and do upgrades.
Whenever someone asks me about opening a business, I recommend reading "The E-Myth Revisited" – it gives great examples of experienced people at the top of their craft that open businesses.  It also highlights the difference between working on your business and in your business.   Handling finances, leadership, coaching, and a team of people can be very difficult for some to handle.  So, just because you're a successful service provider doesn't mean you'll be a successful business owner, because it's a very different skill set.  In retrospect, we should have been far more prepared, should have done a business plan and a cash flow plan, but failure was not an option for us and we learned a lot along the way.  When we first opened, we had a booth rental structure and we came to realize that we could not cultivate the corporate culture we wanted with booth renters.  Here we were, dressing the part and taking pride in our salon while others were showing up in flip flops and sweats - it didn't reflect well on our company so we decided to hire staff.  By our second location, we were responsible for 40-50 people and took that responsibility seriously - we had to maintain a safe working environment and secure livelihoods for others!  We needed to develop our business acumen at that point, we started with business education with industry specific courses, moved on to hiring executive coaches, and then I went to the Harvard Business School Executive Business program - salons owners need advanced education, just like stylists do!  Continuing education is the key to success in any field.  Owning a salon is just like owning any other business, there are fundamental that must be mastered before putting your own creative spin on things. Innovation is a key component to maintaining your differential so customers stay loyal.  Opening a salon is the easy part – staying open and innovative is the hard part."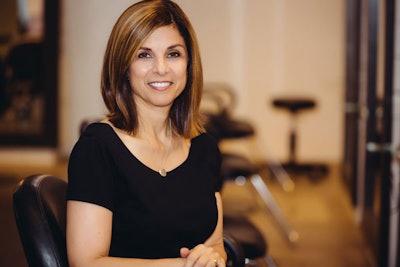 Joanne Powers, Summit Salon Academy Shear Art Salon & Spa (North and South) was also kind enough to share her thoughts on the discoveries she has made along the way to becoming a successful owner.  "When I started our business, the focus was on the guest, now my focus is our staff.  We provide them with all the tools they need to succeed and they know they are fully supported by our management team. By treating them with respect and providing the highest level of education, we know our guests will receive exceptional care.  As a salon owner, my team and I try to focus on three things – 1. We believe in growing our own, you are only as good as your people.  2. It's important to take less time agonizing over the one negative factor within your company, there are usually ninety-nine positive factors that require attention. 3. As soon as you can, take the emotion out of daily decisions and make decisions based on the betterment of all within your company…it will change your life.  If someone were considering opening a salon company, I would highly recommend they attend a Summit Salon Business Center seminar. The decision our salon made in 2003 to attend their training, shaped the course of our business. Together, we developed a strong business plan that has taken our comapny beyond our expectations…we have even grown to two salon locations and a school!"
Of course the size and style of salon you want to own is a critical factor in what the day-to-day work will entail.  A four chair booth rental for you and few close friends could allow for more balance of time with guests versus a 20 chair commission salon that is open 7 days per week. The potential for income on a larger commission based salon is greater than the smaller more intimate rental environment, so getting clear with your goals around ownership is vital to your decision as well.  Are you ready to step away from your clientele completely or do you still want to maintain your guest list as part of your income?
Here's a helpful article from entrepreneur with more tips and examples https://www.entrepreneur.com/article/236750.  The bottom line is – most people aren't GREAT at EVERYTHING, so ask for help, "…hire professionals like attorneys, accountants and business managers to assist you in the proper management and operation of your business. Because no matter how enthusiastic, how knowledgeable and how bright you may be, you're probably not an expert in every field, and your time will only stretch so far. Although in the beginning it can be pretty hard to part with the cash to pay those professional fees, it's worth it in the long run because this kind of help will allow you to focus your attention on the things you do best." 
Start with the things you do best and build from there.  And as always my friends, aspire for MORE!!
-- Sam