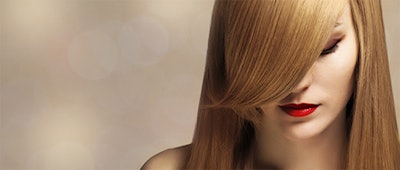 As a hairstylist, your clients trust you as they share their dreams and life stories with you. You want  every client to leave your chair looking and feeling her best  As your business grows, however, so does your need to protect your clients and your business. Don't let yourself or your tools tarnish the reputation you have worked so hard to create.
Beauty Insurance Plus, a national insurance provider that supports beauty and wellness professionals, shares the top 5 emergencies salon professionals encounter.
Top 5 Common Salon Emergencies that Need Coverage:
The Slip and Fall
You've had a wedding party in the salon, sprayed more hairspray than you ever thought possible, and a client slips and falls on product residue on the floor. In the case the client gets an injury, he or she could choose to file a claim.
Cuts
Unfortunately, accidents can and do happen. Even a seasoned hair stylist can mistakenly slip and cut an ear or neck. Although it may be small, an upset client could then choose to file for negligence on behalf of the hair stylist.
Chemical Damage
As a hairstylist, it's hard to avoid using chemicals. Almost every hair treatment or color product contains chemicals. It's your job to monitor the time these products are left on the hair, but each client reacts differently. If a client has an allergic reaction, she may file a lawsuit.
Unsanitary Instruments
With the number of things on your to-do list for day-to-day operations, it is almost impossible for even a highly experienced hair stylist to keep an eye out on every detail of his or her salon. So, when a stylist makes the unfortunate mistake of using an un-sanitized instrument, this could potentially lead to a bodily injury claim.
Stolen Equipment
Although it wouldn't be easy for a client to walk out the door holding a giant salon chair, there are various small instruments, such as expensive shears or hair straighteners a client may be tempted to steal. With the appropriate coverage, you would not fall victim to this sketchy behavior.
It is important to protect your career against common problems that could cut away at your success. Having insurance will save your peace of mind, so you won't have to suffer through a financially-draining lawsuit.
Click HERE to learn more about Beauty Insurance Plus' instant, affordable liability insurance solution!