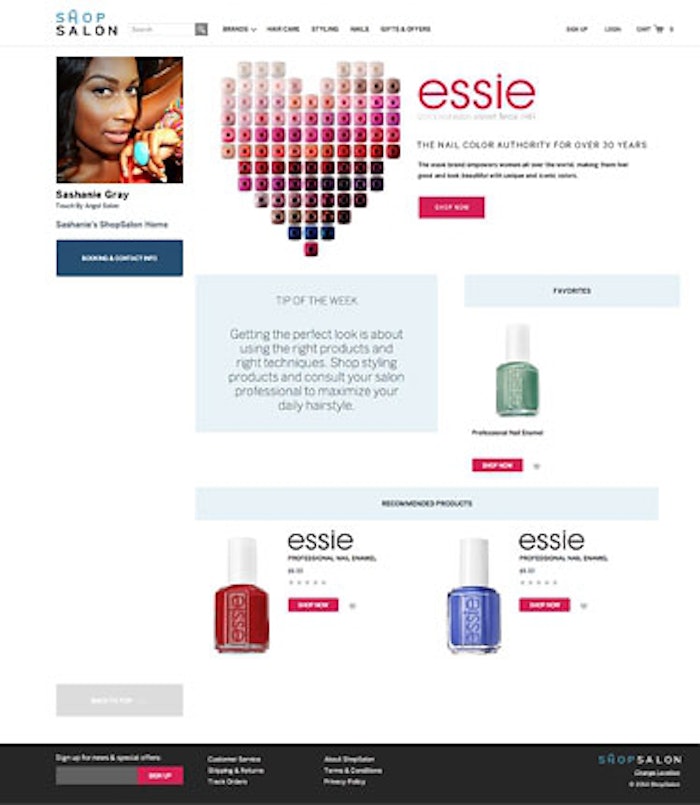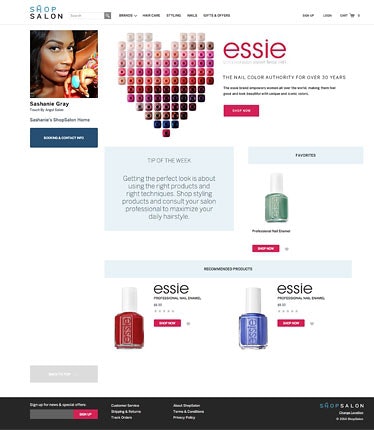 Through its collaboration with StyleSeat, the all-inclusive salon solution to book, engage and sell to clients, L'ORÉAL USA Professional Products Division (PPD) recently announced an additional feature on the platform that supports salon professionals. For the very first time, salon professionals now have the opportunity to sell Essie Professional, Kérastase, L'Oréal Professionnel, Matrix, Mizani Pureology, Redken, and Shu Uemura Art of Hair online through their StyleSeat profiles. Without having to worry about storage, packing or distribution, salons will reap the benefits of an additional retail channel that helps grow revenue approximately 70 percent in their first 15 months on the platform.
 
"We want to ensure that our salon partners have the right digital platform to engage their clients when and where they want as well as ensuring they continue to get the professional services they want, thus allowing salons a 360 degree engagement with their clients," says Pat Parenty, president, L'ORÉAL USA Professional Products Division. "Our collaboration with StyleSeat enables us to do just that."
 
The newly-launched eCommerce feature on StyleSeat offers the clients of salon professionals a secure online purchasing environment. The L'Oréal USA PPD brands including Redken and Matrix will be responsible for picking, packing, and shipping all haircare and styling products, so professionals never have to worry. Product replenishment, customer returns, shipping and confirmations will also be handled by the brands.
 
By 2017, the Internet will influence 60 percent of all retail purchases. Knowing the importance of digital and mobile presence, this custom program supports the L'ORÉAL USA PPD salon professionals through every stage of their careers.
 
"I believe we are in this industry to provide our customers with the best experiences in and out of the salon," stated Sashanie Gray, Essie Nail Professional and StyleSeat Member. "With the launch of eCommerce on StyleSeat, we have the unique opportunity to extend our customer services beyond the appointment and offer clients what they want 24/7."
 
"I used to miss a lot of calls while behind the chair. Since joining StyleSeat, I have increased my appointments 30 percent, which is especially impactful on weeknights when less traffic traditionally comes into my salon," said Kateri Johnson of K John Salon.
 
At the core of L'Oréal USA PPD brands' mission is to support the salon professional and help them continue to be relevant, competitive and profitable even as the consumer environment changes. The collaboration with StyleSeat just does that, putting the stylists and salons at the forefront of the digital revolution, a necessary change in the industry to be where consumers are. Through its vast array of brands, the division meets the needs of different hair care salons for color, cut and styling, treatments and general hair care needs.
 
Salon professionals that carry Essie Professional, Kérastase, L'Oréal Professionnel, Matrix, Mizani Pureology, Redken, and Shu Uemura Art of Hair are encouraged to visit: StyleSeat.com/SalonTools to participate in the L'ORÉAL USA PPD program.
 
StyleSeat launched in 2011 as a platform where consumers can search for stylists, read reviews and book appointments based on their preferences and location.

For more information, please visit: StyleSeat.com/SalonTools.
[Image courtesy of Bratskeir & Co.]