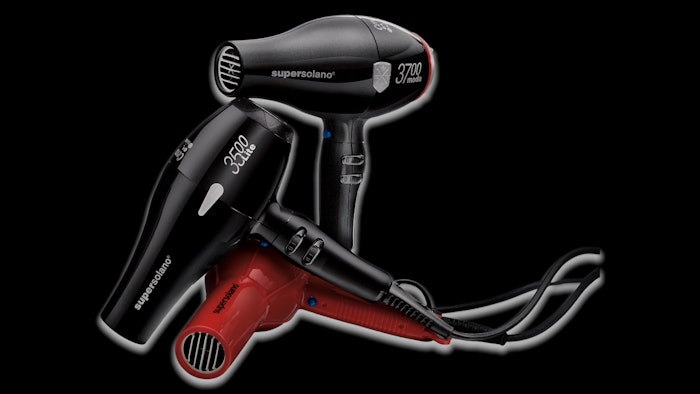 Courtesy of Solano
Kossof Beauty LLC has expanded its footprint in professional hair dryers with the acquisition of Solano from Beauty By Imagination (BBI Company).
Kossof Beauty and Solano have a history together. Founder Alan Kossof's father Teddie Kossof has been a top customer of Solano for years. Along with Teddie, Alan is also the co-owner of Teddie Kossof Salon & Spa, which is celebrating 48 years in Chicago. Teddie Kossof also was very close with the original owners of Solano.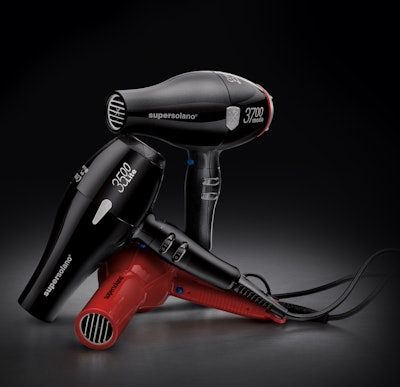 "When Alan and I first talked about Solano and its future, it was clear to me that he would be a passionate supporter of the development and growth of the brand. I am happy Solano moves under Alan's ownership and leadership, and wish him great success," added Francesca Raminella, CEO of BBI.
Alan furthered, "The acquisition of the Solano brand is near and dear to my heart, and loyal Solano customers are already recognizing our renewed commitment to the beauty industry. We recognize Solano's past success was very much due to the commitment from the stylist who invested in a Solano hair dryer. We want to carry that forward, respecting the relationship that has been built for years," added Kossof.
Kossof partnered with BBI Company in early 2020 to distribute Solano products to beauty professionals and consumers through the newly formed website, www.solanousa.com.