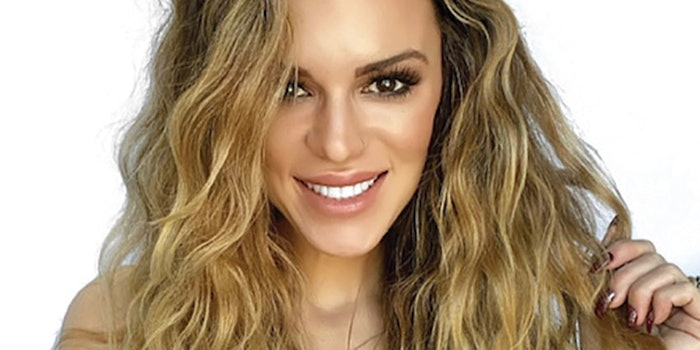 —AS TOLD TO ALYSON OSTERMAN-KERR
1. Social Media
Instagram in particular is where I seek the most inspiration! There is so much talent and education out there. There are also so many bonds that I've formed with people through this platform in the last three years that will last a lifetime, and I am truly grateful.
2. Family
My husband and kids are my life. My husband is my biggest fan and my number one supporter. Having a supportive family helped me grow so much in my career and personal life.
3. Education
Education in this constantly evolving industry is a must. If you can't attend a class in person, there are so many online classes available. Not only do classes allow stylists to learn different techniques, but they can also spark inspiration, passion and confidence!
4. Setting Goals
This is one of those topics that lights a fire in me! No matter how small or big your goal is, remember to always find ways to achieve it—however long it takes.
5. Self-Care
It's important to take time to care for yourself, even if you're really busy. You can even get your own hair done! As a salon owner and stylist, I definitely have a lot of work, and it's hard to step away from it—partly because I'm so passionate about what I do! But I know when I have to take a step back and practice self-care.