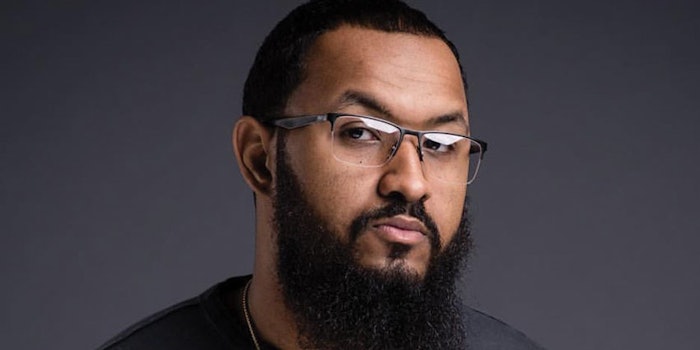 AS TOLD TO ALYSON OSTERMAN-KERR
1. My Faith
I'm a strong believer that if you believe in yourself and put good energy into the world, it will be returned—the same goes for bad energy.
2. My Wife
She's legitimately my number one support system. We currently work together in the same industry since she has launched her own company, called "Beauty Politix." #shamelessplug
3. My Sons
Raising two boys means high-octane energy every day, but they keep my wife and I going and we love it! My oldest son is seven years old and just starting football, so I signed up to be a coach this year. I'll be painting balayage by day, running football drills by night.
4. My Father
I wouldn't be doing hair if it weren't for my father. As an immigrant from Alexandria, Egypt, he came here to pursue his dreams with his brother/partner Yehia and opened more than seven hair salons across the Chicago area named Yehia & Co. Hair Design. Today, our salons are a staple in the Chicago community and are well known across the country.
5. Travel
I feel that some people think with a narrow mindset because they haven't been exposed to other cultures or societies due to lack of travel. I'm so grateful that I've been able to travel the world and get so many inspirational ideas from these experiences.
6. Education
I started educating in 2017 and I'm addicted! I've been behind the chair for more than nine years and started to get bored and complacent until my wife helped me get accredited by the state of Illinois to become a certified educator that can also sponsor CEU hours for other educators in Illinois. Recently my brother (@hairlikeaboss) and I launched our own series of goods named Blonde Solutions, so be on the lookout for our upcoming classes.
7. My Music
There's nothing like flying down the expressway blasting Lil Durk (Chicago knows!) with my venti iced Starbucks on my way to the salon. Without music, it's hard for me to get through my day, so I'm always looking for the newest and hottest tracks from my favorite artist to keep me going.