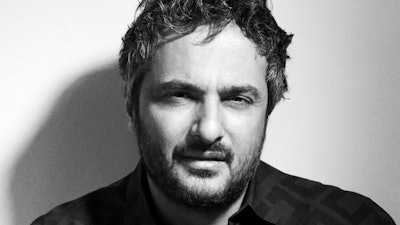 Today Goldwell announced Angelo Seminara is the company's new global ambassador. As one of the most globally celebrated hairstylists, Seminara will create limited-edition collections and inspire innovation for Goldwell's products and services. He will also represent the brand via social media (@angeloseminara_hair) and at press and industry events.
Known for his avant-garde, award-winning style, Seminara's work is avidly followed by hair professionals, photographers, stylists and models around the world. It has also been featured on the runways of the world's most influential fashion shows for designers such as Chanel, Valentino, Hermes, Stella McCartney, Dolce & Gabbana and more. His unending passion for creativity has been seen in the creative content of countless international publications, including Harper's Bazaar, Vanity Fair, Italian Vogue, French Vogue and The Sunday Times, to name a few, and has earned him the title of British Hairdresser of the Year four times.
As both an artistic director and working stylist, Seminara's groundbreaking vision and cutting-edge technique has blazed countless trails for his fellow stylists and colorists. His imagination, skill and creative drive led him to invent new coloring techniques. These include a low-maintenance hair coloring technique that combines ombre and balayage using a specially-designed transparent adhesive strip to achieve soft, peekaboo highlights, and a revolutionary color service that creates previously unachievable graphic chromatics ranging from strong color contrasts to more subtle, sophisticated tones.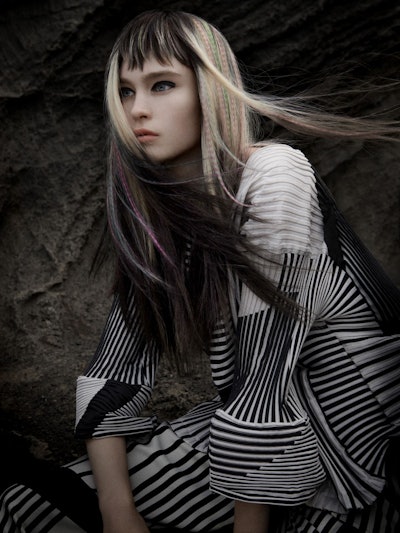 "As a company, Goldwell has always been at the forefront of innovation and supporting the professional community with groundbreaking tools that foster creativity and progress," says Angelo Seminara. "I couldn't be more excited and inspired to innovate alongside their team."
Additionally, through his exclusive collaboration with fashion curator Judith Clark, Seminara's artistry can be prominently seen throughout his beautiful and distinctive museum installations. His work has been featured in exhibitions including the Chloe Attitudes at the Palais de Tokyo, the Diana Vreeland retrospective at the Museo, the Dresses of Frida Kahlo, in Mexico, Homo Faber, Fashion Inside and Out, at Venice Biennale 2018, Lanvin Dialogues, at Fosun Foundation 2019 and Louis Vuitton's La Galerie in Asnières.
"Angelo's unprecedented creative vision and dedication to pushing the boundaries of his craft will allow Goldwell to take our commitment to delivering the most revolutionary products and services to animate the imagination of every stylist to the next level," says John Moroney, creative director for the Kao Salon Division.