Our 8th annual 30 Under 30 spotlight highlights the next generation of colorists — all under age 30 — who are poised to take their careers to the next level. Hailing from coast to coast and different countries, these color experts comprise an eclectic 2020 crew. We learned about their lives and hue loves, who motivates and what inspires them, how they got started and where they hope to go. Kayluh Stewart (@kayluhskolors) is 28 years old and is the owner of Elysian Studio in Atlanta.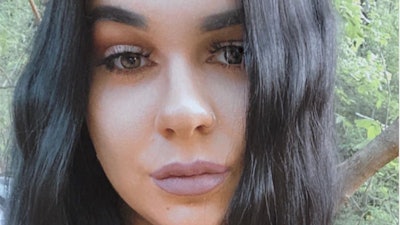 What inspired you to become a colorist?
Ever since I was a little girl, anything and everything in the beauty industry had my undivided attention. As an only child I was at home with my aunt most of the time while my mom was working. My days consisted of everything beauty-related that I could possibly do, from manicures to hairstyles, until I was finally old enough and trusted enough to start highlighting my family. The excitement that I had when I finally got to do that was unlike any other. I knew exactly what I wanted to do for the rest of my life. 
What are your goals?
My goal now is to just become a good influence on people—not necessarily be an "influencer," but to have people see where I started and the obstacles I went through, then to see where I am now. I just want everyone to believe in themselves as much as possible and to know that if I can do it, they can too. Not only that but to also travel and teach what I've learned over the years and also share my story. 
Any accomplishments so far that you're most proud of?
I've had a few unreal, drastically huge things happen in my career in such a short amount of time that sometimes I don't even think it's really my life that I'm living! My first huge accomplishment was winning a blonding color contest. I got flown to New York City to do a photo shoot and was published for the first time one month after getting my license. The second thing that was huge to me was that I created a look called "toasted coconut" and it went viral. It totally took my career to the next level and it was published in many different magazines, such as Glamour, Vogue, Marie Claire and Cosmopolitan.  To say I'm blessed would be a major understatement. Grateful isn't even a comparable word at this point. 
What do you love most about being a colorist?
My favorite thing about being a colorist is the way you have the ability to completely change how a person overall feels about themselves. The first look in the mirror when they new their new look and style, and they have the sparkle in their eye, totally does it for me. Making someone feel good about themselves is what it is all about to me!
What's your favorite color trend/technique of the moment?  
Right now it has to be transitional and seamless color, but also big bold money pieces. I love the way that color can seamlessly blend when you do a melt on the hair, not to mention the grow-out is beautiful.
What makes you most proud to be part of this industry?
I could go on for days with this one. First and foremost I was terrified to be in the industry at first. I was made to think it was a catty and negatively competitive industry, whereas nowadays that isn't the case at all. The level or respect and support stylists give each other is unreal. The fact that people truly understand that rooting other people on doesn't dim your own brightness is huge. Everyone supports one another, everyone learns from one another and, to be honest, we all have the ability to make someone's entire day. I wouldn't change a thing.