Our 8th annual 30 Under 30 spotlight highlights the next generation of colorists — all under age 30 — who are poised to take their careers to the next level. Hailing from coast to coast and different countries, these color experts comprise an eclectic 2020 crew. We learned about their lives and hue loves, who motivates and what inspires them, how they got started and where they hope to go. Linda Dao (@lind_uhhh) is a 27-year-old stylist at Bescene Studios in Rockville, Maryland.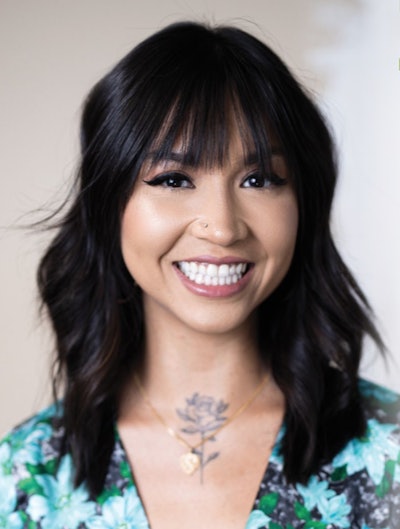 Tell us about yourself.
I was a bartender who wasn't sure where I wanted to go in life. One day my boyfriend said to me, "Why don't you look into doing hair because you're so artistic." I never imagined that doing hair would be my niche, so I want to thank him for pushing me in the right direction. 
What are your goals? 
I want to develop my own color line at some point in my career.
What do you love most about being a colorist?
I'm able to create art in hair and seeing my clients' reaction at the end of every appointment is the best feeling you can get as a hairstylist. 
Who would you consider to be your mentor/role model, and why?
I look up to my boyfriend because if it weren't for him then I wouldn't be who/where I am today.
What's your favorite color trend/technique of the moment? 
I'm in love with the black/dark tone next to a neon or rainbow in a really unique placement because I feel like any type of placement will either make or break the look you've created. 
Who or what inspires your color work?
A lot of my ideas come from Pinterest and random real life objects. I'm super inspired by @snegga_official because she has her own aesthetic. Her work teaches me to get out of my comfort zone and create something extraordinary.
What makes you most proud to be part of this industry?
People come to us because they trust us to make them look/feel beautiful and to be part of that experience is the best compliment I could receive.