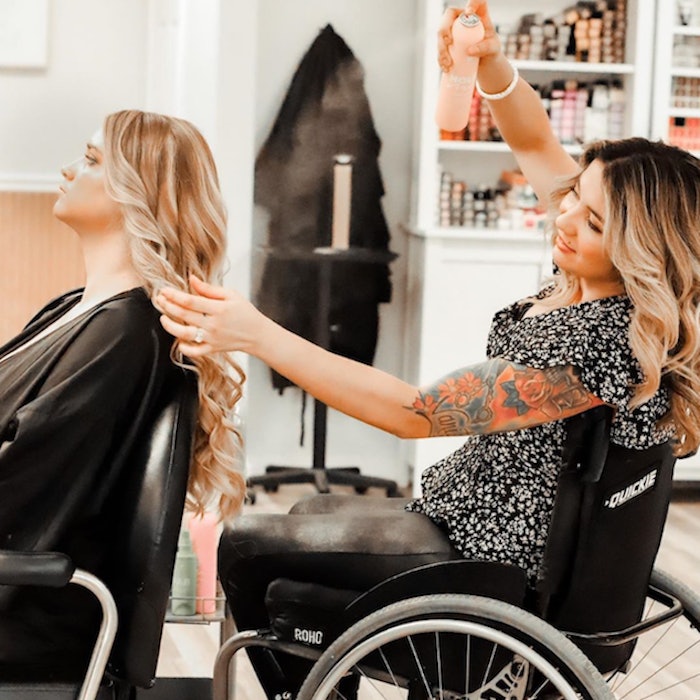 Our 8th annual 30 Under 30 spotlight highlights the next generation of colorists — all under age 30 — who are poised to take their careers to the next level. Hailing from coast to coast and different countries, these color experts comprise an eclectic 2020 crew. We learned about their lives and hue loves, who motivates and what inspires them, how they got started and where they hope to go. Yara de la Torre (@yaradoeshair) is a 29-year-old owner and balayage artist at Lashes & Curls Studio in Key Largo, Florida.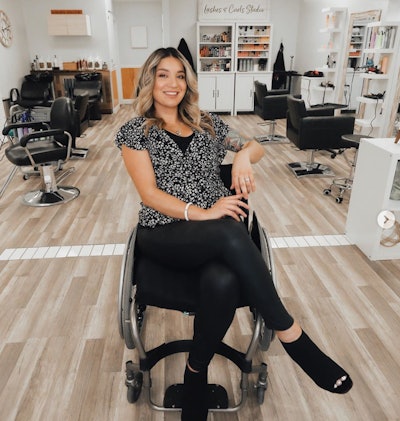 Tell us about yourself. 
Ever since I can remember, I have had a love for hair. I am THAT hairstylist, the one who loved going to the hair salon with mom, the one who cut all their Barbie's hair—I just always knew I loved hair. The dream became a reality when I was 17 years old and I got my first job at a salon, that was over 10 years ago. My career has evolved over the years and in 2019 I found my niche in balayage, which is now my No. 1 service at the salon and it is also what I teach as an official Sunlights Balayage educator. I love the freedom of hair painting. if it wasn't for balayage, I wouldn't be the stylist I am today. And I certainly wouldn't have been able to come back to work as confidently as I have since my accident that left me paralyzed from the waist down in April 2019.
What are your goals?
My goals are big! They include expanding territory as a balayage educator all around the country and becoming a voice for those who may be struggling. I want to serve as an example of positivity, resilience and perseverance for everyone in our industry. My biggest goal is to share the message that our passion and love for hair is so strong that it can literally move mountains. If it wasn't for hair, I wouldn't be as strong and resilient as I am, and I certainly wouldn't be as happy with my life, despite being in a wheelchair.
What are your biggest accomplishments to date?
Some of my biggest accomplishments include opening my very own salon in 2018, becoming a part of the Sunlights Balayage Artisan team in 2019, and building a strong team with like-minded, talented individuals. Most of all, though, my biggest accomplishment has been returning to work after my life-changing accident, coming back strong, continuing to do hair, continuing to educate and grow even further than before.
What do you love most about being a colorist?
My favorite part about being a colorist is the freedom that color truly allows us. We are free to play all around the color wheel—left and right, up and down—as long as you're well educated and good at problem solving. Being able to completely transform the way someone sees themselves in just a few hours is truly priceless!
Who would you consider to be your mentor/role model, and why? 
I have had the pleasure to have had incredible mentors along the way, but one of the people who has made the greatest impact in my life has been Lacie Wherle (@lswbalayage). Her online education is what led me to discover Sunlights Balayage, and her encouragement and way of educating is what got me out of a deep black hole of "nothingness" and kick-started my career into what it is today!
What's your favorite color trend/technique of the moment?
I might be a little biased, but balayage and lived-in hair is my jaaaam! There's nothing I love more than a low-maintenance style. It keeps my clients happy and looking great for longer, which in return makes us look great as hairstylists.
What makes you most proud to be part of this industry? 
What makes me the most proud about being part of this industry, hands down, is the sense of community! We as hairstylists have something that 99-percent of other industries do not have—community support. We are here for each other, to uplift each other, to inspire one another and to keep elevating the industry together. The opportunities for us are endless! We can all become CEOs of our own companies when it comes to hair. Who else has that opportunity in their industries? Not very many! I love our hair family above all!