Our 8th annual 30 Under 30 spotlight highlights the next generation of colorists — all under age 30 — who are poised to take their careers to the next level. Hailing from coast to coast and different countries, these color experts comprise an eclectic 2020 crew. We learned about their lives and hue loves, who motivates and what inspires them, how they got started and where they hope to go. Jade Federico (@colour.jade) is a 28-year-old balayage artist and owner of Colour Jade Studio in Boston.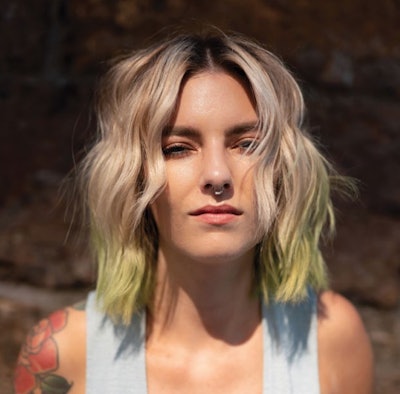 "I grew up in small-town Montana, and I was the first in my family to move away, go to college and really live a life of 'possibilities.' By that I mean... getting married, moving to a big city and waking up every day enjoying what I do and making a really good living doing it. I always had some sort of an artistic side to me—I grew up painting, drawing and coloring my hair and friends' hair. I was inspired in beauty school to focus more on color because it honestly just clicked for me. The transformation I saw come from color was unlike anything else."
On Goals: "My biggest goal at the moment would be to start educating and sharing my knowledge that I have learned throughout my years of coloring hair. I want to share my love for coloring, the techniques I've developed and the tips I've learned along the way. I hope to start this personal education and be successful at it."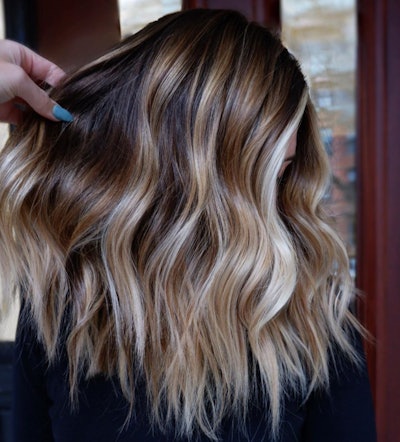 On Accomplishments: "My biggest accomplishment so far was to open my own studio a year ago. So I am very proud I accomplished that. I love being able to create, and with balayage specifically. I love that a balayage is different with every single person who sits in my chair. It is so unique to each head!"
On Role Models: "One of my biggest role models is Briana Cisneros! I had to opportunity to meet her and chat with her a few times and every time I do it makes me want to be a better person. It really doesn't even have to do with hair—yes she is so talented and a boss as coloring and cutting—but her energy, personality and the way she carries herself truly is the most inspiring to thing to me."
Favorite Products: "My favorite hair color would for sure be Oligo Calura Glosses, they rip! A little color care tip...Virtue Labs products, ALL of them...they will change your life!"
Favorite Color Trend or Technique: "I'm gonna have to say—you guessed it—BALAYAGE! It is my favorite because it can be so different person to person. There are so many different techniques you can do with it!"
Who Inspires You? "Honestly, my husband, Garrett Federico! He is always pushing me to be better not only in my work, but in my life. He is one of my biggest fans and without his support I wouldn't be where I am today."
On What She Loves Most: "That we can all learn from each other, in our greatest work and our worst work. It is so cool that we can come together with no judgments and learn from one another."