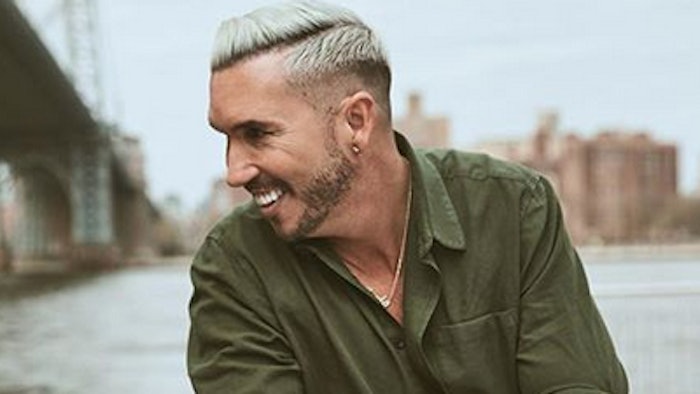 Recently, Matrix promoted Alfredo Lewis, from Matrix global educator and ambassador to global head of education. From this newly crowned positioned, Lewis will be overseeing all Matrix education endeavors as he develops new platforms and initiatives to drive the growth of the company's global, artistic network.
A pioneer in his field, Lewis utilized the strength of social media early on, as by 2014 his network was reaching 10 million people. This understanding of social media, mixed with Lewis' in depth stylist knowledge and mentorship abilities will serve the Matrix commitment to community-based education well. Furthermore, with Lewis in this position, Matrix can accelerate its movement as a digital-first brand into the future. "We are incredibly excited to announce the appointment of Alfredo to our super-star team," says Sheri Doss, global head of education for the U.S. brands of L'Oréal's Professional Products Division. "Our mission is to be the No. 1 resource for all salon professionals via a unique online/offline journey that provides best-in-class education, and Alfredo's experience will help us to move further and faster to make this happen!"
RELATED: Matrix Destination 2020 with a Surprise Guest
Prior to his start with Matrix, Lewis had an accomplished career as a celebrity stylist, platform artist, educator, multi-award winner, and beauty industry executive. After some time passed, Lewis joined Matrix in 2018 to help launch several campaigns, and expand the brand's reach. "Alfredo truly represents the spirit of the Matrix community. He will help us expand our reach and provide stylists with the necessary tools to support them on their career journey," says Shane Wolf worldwide president of L'Oréal Professional Products division U.S. brands.
"I am beyond honored and excited to be joining the Matrix global team. It has been a privilege to work with them as an artist, content creator and consultant. From day one they have embraced me as I am—an artist and businessman who believes that the core of any brand is education. I can't wait to create magic with them…and all of you!"