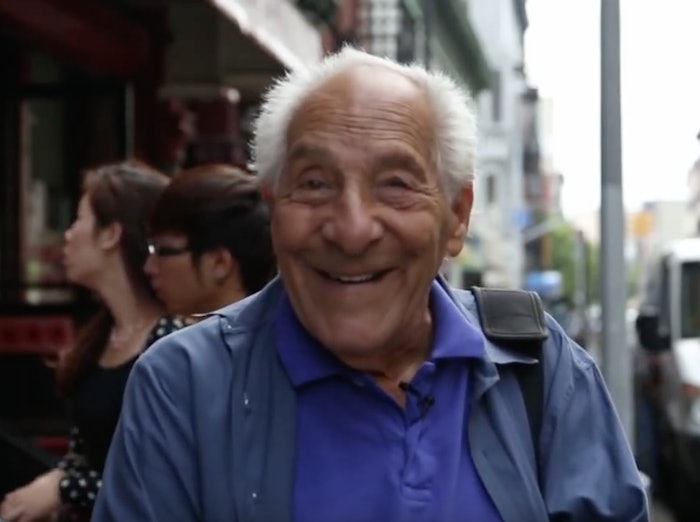 Victor Friedman, a hairstylist and renowned photographer who was profiled in a documentary produced by the BBC, passed away peacefully on February 5, 2020 at the age of 89. Born in the Bronx on May 19, 1930, Friedman became a hairstylist at the age of 19, and spent more than 50 years at the prestigious Kenneth Salon in New York City, working until he was 80 years old. During his time at Kenneth Salon he styled some of the most prominent names in New York's high society, which attracted women such as First Lady Jackie Kennedy and Marilyn Monroe.
"He was an inspiration to me as an artist from a very early age," says nephew Robert Novak, Creative Director of Cuccio Brands. "My fondest memories of him were when he would give me an outdoor haircut at his glorious home on Shelter Island. They were always so magical."
But like so many hair artists, Friedman did much more than only style hair. He was also a renowned photographer and photojournalist. Flag, a coffee-table book published in 2009, encapsulates 45 years of photographs of the American flag, reflecting his passion for America and its people. Additionally, his photographs are housed in the permanent collections of several museums worldwide, including the Museum of Fine Arts in Houston, as well as many private collections. Friedman summed up his two passions in a documentary produced in 2014 by the BBC, when he was 83 years old: "Hairdressing provides a living for myself. Photography provides a living for my soul."
Friedman was proud and happy with the home he built with the help of friends in 1969 on his beloved Shelter Island. Everyone recalls his love of sunfish sailing, tennis and simply sitting on Wades Beach soaking up the sun, as well as sharing joyous family events and quiet dinners at Bob's Fish Market. He took great pride in photographing the Shelter Island Memorial Day Parades and the eternal beauty of our country and its people for decades. 
To see more of Friedman's photographs, please visit www.victorfriedmanphotography.com