Sola Salon Studios announces their 2020 Faces of Sola, 20 amazing salon professionals who embody what it means to be a "Solapreneur." These stylists have not only excelled in their careers as independent salon owners, but also as artists, educators, philanthropists, working parents and go-getters.
"When we first launched the Faces of Sola program in 2015, we had a vision to bring together independent salon owners from across North America to share their personal journeys, their wisdom and advice," says Jennie Wolff, VP marketing and education, Sola Salon Studios. "Since that original launch, we have showcased 40 independent Solapreneurs and shared their incredible stories to the industry and beyond. This year's group of 20 talented Faces of Sola is truly amazing and we cannot wait to share their stories with you."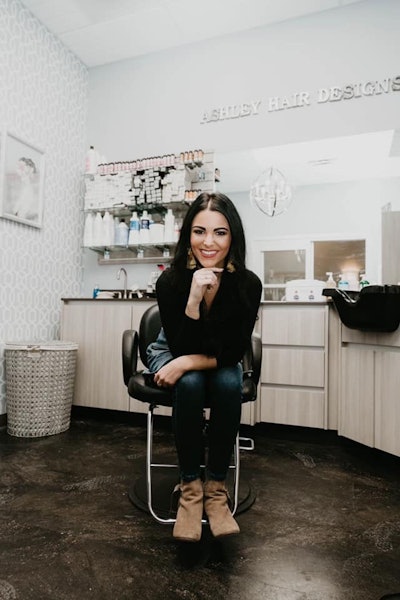 Who: Ashley Sciulli, @ashleyhairdesigns
Studio: Ashley Hair Designs, Pittsburgh, PA
Why Sola: Sciulli, who specializes in hand-painted highlights and blonding, is obsessed with her salon at Sola because it has made her fall in love with her craft all over again. "It is my safe space, my corner of the universe to flourish, my home away from home and the place that has become so much more than just a career!"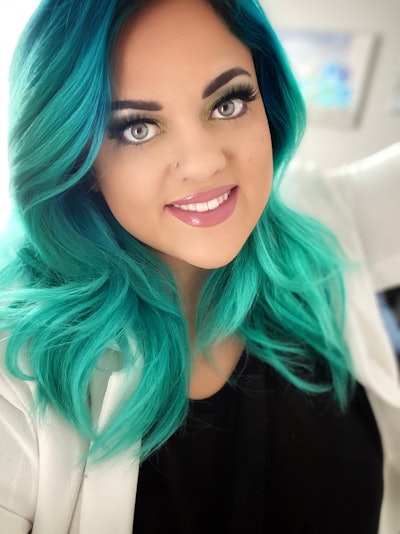 Who: Morgan Abernathy, @colored.in.chaos
Studio: Studio Chaos, Charlotte, NC 
Why Sola: An educator for four different professional brands, Abernathy says that coming to Sola was a no-brainer—her natural independence and work style was a perfect fit with the Sola concept. "You still get community but without the competition, and that's one of the main reasons why I love it so much. We are raising each other up and helping each other when we need it."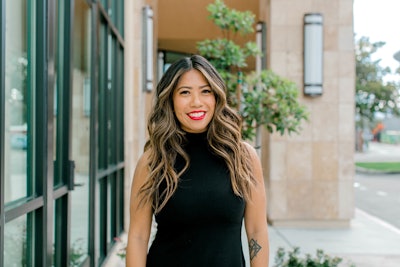 Who: Diana Antes, @dianaanteshair
Studio: Diana Antes Studio, Sunnyvale, CA 
Why Sola: Antes harbors a passion for both makeup and hair, but in her suite she focuses on balayage, creative color and timeless styles. "Sola has given me the opportunity to have my own business. I can decorate my own space the way I like. I can sell the retail that I want. I can offer the amenities that I want. I can run my business the way that I want because it's my business."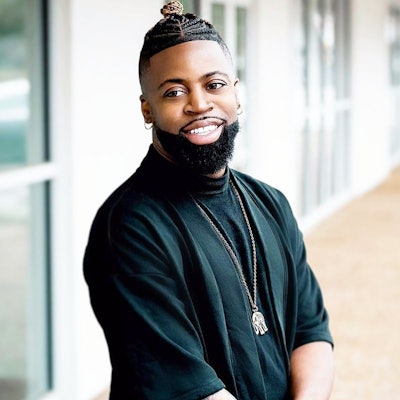 Who: Cuyler Engram, @cuylerdidit
Studio: Loft 22, Houston, TX 
Why Sola: Engram has taught several hair color classes and techniques at shows such as the International Salon and Spa Expo, Premiere Orlando and Houston Image Expo, and is now currently facilitating in-salon education for Eleven Australia. "My experience at Sola has allowed me to excel in both my business and professional life. The support is amazing. The brand stands firm in its values, and I am treated with much care, concern, and the want for myself and my business to thrive. I feel alive in my studio!"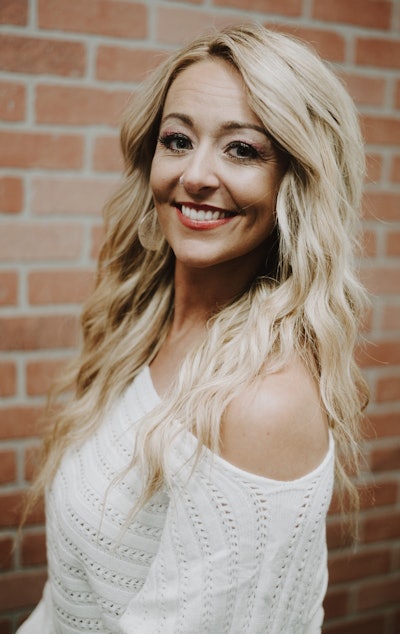 Who: Brittany Athey, @mels_place_mencuts
Studio: Mel's Place Men's Cuts, Rocky River, OH 
Why Sola: After receiving a degree in marketing, Athey decided to pursue her dream of working in the hair industry, and is now a men's grooming specialist. "Not only has Sola given me the opportunity to change lives every day, but also Sola has changed my life with the tools of online booking, online profiles, Sola Sessions, and knowing that anyone is just a phone call or email away."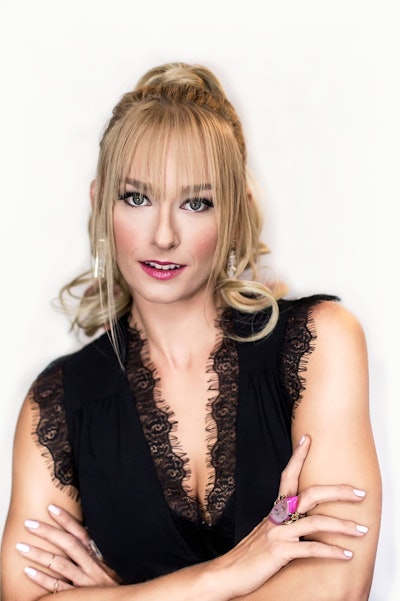 Who: Tara Chilton, @taralynnchilton
Studio: Meraki Salon & Co., Springfield, MO. 
Why Sola: Chilton and her business partner Shelbie Donoho (a fellow Faces of Sola honoree, below) were co-workers before teaming up to open Meraki Salon & Co. "Shelbie and I have been able to create a salon culture we can be proud of. Not only do we have the freedom of being our own bosses, here at Sola our community supports and encourages our business. The resources have been such a tool for us these past two years. As stylists, we are truly understanding how many hats we really do have to wear!"
Who: Shelbie Donoho, @shelbiedonoho
Studio: Meraki Salon & Co., Springfield, MO
Why Sola: Donoho's work has been featured in various magazines like 417 Bride and 417Mag, and her favorite part of being at Sola is her ability to help others in the community through various service projects. "Taking this opportunity with Sola, I have grown not only as a stylist because of the provided education from Sola, but I have grown as a person, closer in my faith, and a better mom. I have been able to create my own culture that attracts a more optimistic atmosphere, and I come home in a better mental state, which is better on my family."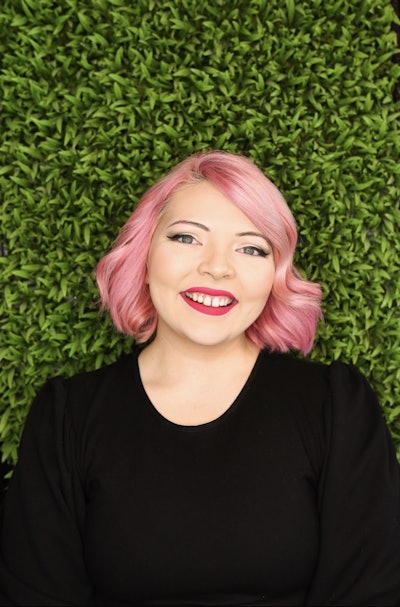 Who: Lindsey Couch, @thehungryhairdresser
Studio: Arrow Salon, Louisville, KY 
Why Sola: Couch is a Paul Mitchell National Educator and is passionate about educating stylists as well as every guest who sits in her chair. "Have you ever walked into a place and thought, 'Oh, I belong here!'? That's how I felt when I walked into my Sola. I finally found a place where I could be my own boss. But, I still have a Sola family to cheer me on!"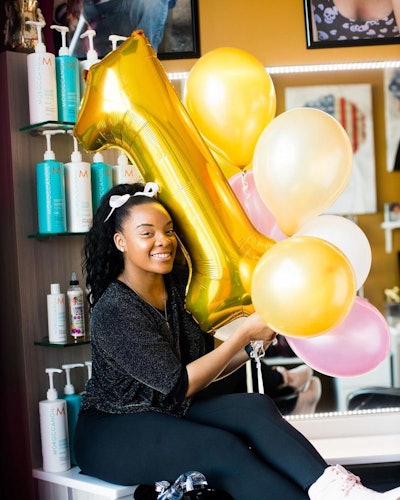 Who: Carlisha Duffey Nunnally, @sgnaturalhairstudio
Studio: Southern Girl Natural Hair Studios, Topeka, KS 
Why Sola: Nunnally is a natural hair care and extensions specialist, as well as a ballerina and figure skater in training. "Since I was in cosmetology school, I knew I wanted to have my own salon suite. I discovered Sola, but the closest location was two hours away. I never gave up, and as fate would have it Sola Topeka opened 30 minutes from my home. I am finally on the path to creating the life I want. I am doing more of what I love. I am living my life by my own rules, and that was possible thanks to Sola."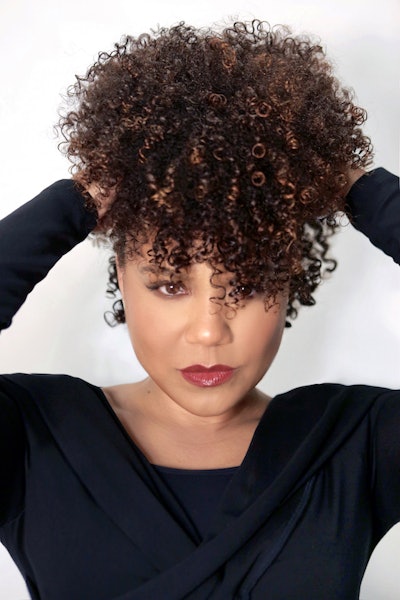 Who: Daisy Henson, @curlyhairdaze
Studio: The Daze Studio, San Diego, CA 
Why Sola: Curly hair specialist Henson is passionate about helping others embrace their natural texture, and helping stylists find confidence in working with natural textures. "Working from a Sola Salon studio has been an amazing experience! I love the fact that I can set my own rules, my own hours, and work in a space that reflects my style and personality."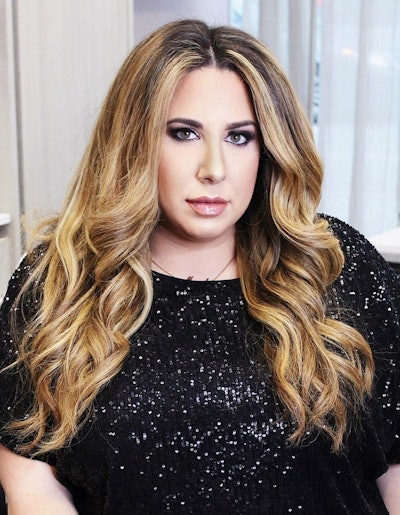 Who: Bianca Margolis, @b.rosestudio
Studio: B. Rose Studio, Chicago, IL 
Why Sola: "Sola has truly been the best decision I've made of my career! It has provided me the opportunity to expand my business in ways I have only dreamt of. I am able to take the classes I want, host classes, travel and be fully in control of my life all while being able to change up my suite to make sure my environment suits my brand to at any given time."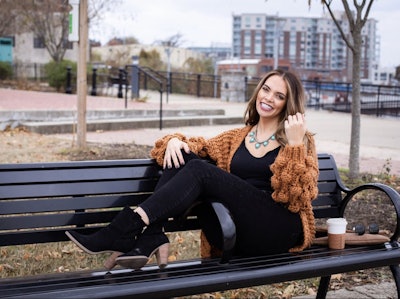 Who: Gina Micheletti, @gina.doesmyhair
Studio: Slay Bae Suite, Franklin, TN 
Why Sola: "This is truly only the beginning for me, and I'm so thankful that Sola helped pave the way for me to confidently run a business without distraction or anything, or anyone, holding me back."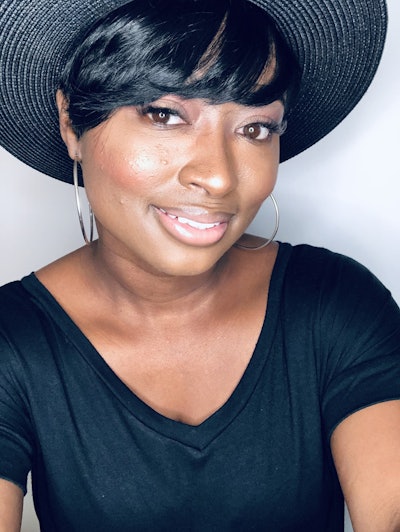 Who: Tahesa Nelson, @hairbytahesa
Studio: Studio 406 Hair Salon, Madison, AL
Why Sola: "Since being at Sola I went from being 20 to 30 percent booked a month to being 80 to 90 percent booked per month. I have gotten so many new clients in the past four years I've been at Sola that I'm almost booked to where I'm not taking any more clients. It has allowed me the freedom to be flexible, which has allowed me to be a better parent to my son and has helped me balance work and personal life. Sola has really set me up for success with all the tools they have to offer!"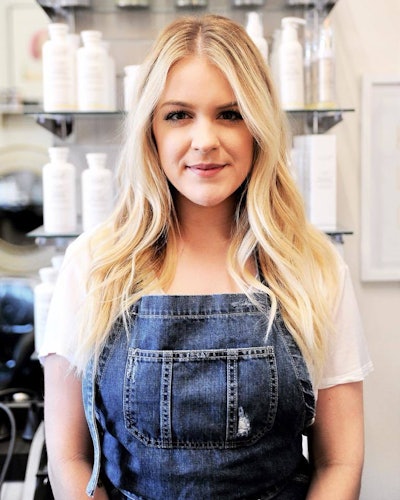 Who: Katie Oakes, @hairbykatieoakes
Studio: Hair By Katie Oakes, Savannah, GA 
Why Sola: Blonding, blowouts and men's grooming specialist Oakes is outgoing and loves spending time with her clients, and of course her family and friends. What's her favorite part about Sola? "I love my Sola neighbors, the freedom of creating my own schedule and the customization of rooms."
Who: Alberto Padilla, @capitall_a
Studio: Capital A, Eugene, OR 
Why Sola: Padilla loves being his own boss and calling the shots. "Thanks to Sola I can focus more on my personal development as a professional. Working in Sola has been one of the best experiences I've ever had!"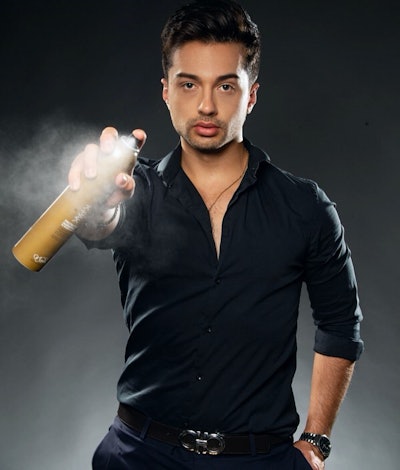 Who: Filipe Ramos, @hairbyfilipe
Studio: Allure Hues, Beverly Hills, CA 
Why Sola: Celebrity stylist and formerly at Juan Juan Hair Salon Beverly Hills, Ramos has been published around the globe in magazines such as Glamour Brazil and Vogue Brazil. "From the start until now, making people happier after they see themselves in front of the mirror is what makes me so passionate about my career." Coming to Sola has allowed Filipe to excel even further in his career, making him feel comfortable with every step of growth in becoming a business owner.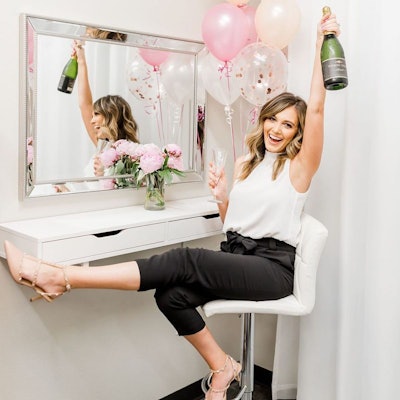 Who: Jodi Snowden, @jodisnowdenandco
Studio: Jodi Snowden and Co., Murrieta, CA
Why Sola: "After putting in a year building up my clientele, I moved to my very own beautiful, glorious Sola studio. I love that I get to choose my schedule, my color, and product lines. I love that there is an entire Sola community. There's social media, the app, the booking system, the blog, education, etc. The Sola team has really put effort into supporting us stylists in so many ways. All of my clients are in awe when they come into my studio."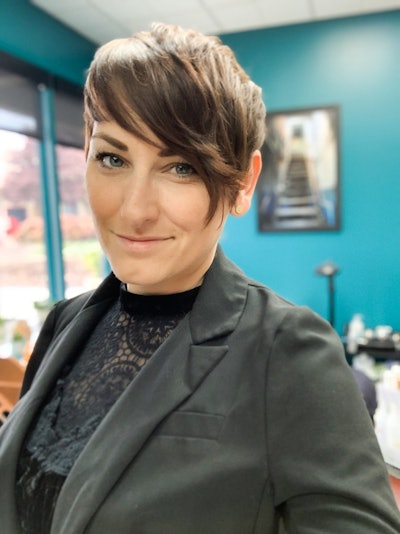 Who: Stefanie Stair, @the_stair_way
Studio: The STAIR Way, Knoxville, TN 
Why Sola: Stefanie Stair has been doing nails for almost five years. The Stair Way was born in 2018 after Stair left a high-end nail salon, and she now considers Sola her home away from home. "I wish I had started at Sola sooner, but I'm here now and I'm here to stay!"
Who: Ashley White, @ashleywhitestudio
Studio: Ashley White Studio, Granger, IN 
Why Sola: Not only is White a 2020 Face of Sola, but she is also a SolaGenius Ambassador. "When SolaGenius was introduced to us, it was an absolute game-changer for me as a business owner. It has been my personal assistant and receptionist both in one simple application! I am so grateful for the friendships and the meaningful relationships I have made with my Sola neighbors and fellow Sola friends across the country. What a blessing it has been to cross paths with them not only through Sola Sessions, but also online through social media. I have such a deep sense of community with my Sola family."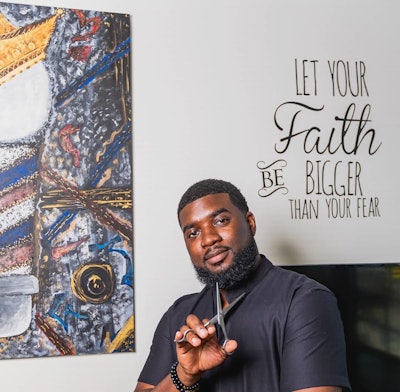 Who: Steven Wren, @mrwrencuts
Studio: Steven Brandon Hair Studio, Bloomingdale, IL
Why Sola: A multiple award-winning barber and the creator of the FadeAway Barber & Beauty Expo, Wren came to Sola because he was ready for independence and hasn't looked back. "Within four months I was ready to upgrade to a larger storefront single studio. The clients that have been with me for years love it, and my new clientele feel the same way."