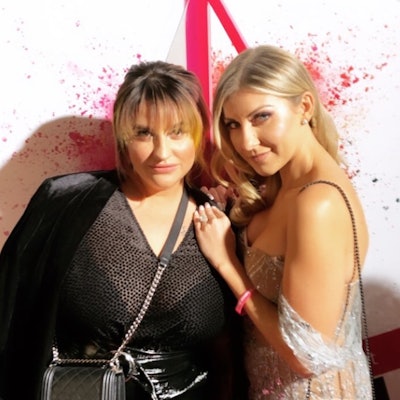 Joico welcomes two top colorists, educators and social media mavens to its team: Gina Bianca (@iamginabianca) and Olivia Smalley (@omgartistry) have just joined the Joico brand as exclusive spokespersons across all its care, styling and color lines, including K-PAK, Blonde Life, LumiShine, and Joico Defy Damage.
Smalley has come on board as "Joico Brand Storyteller" while Bianca has been named "Joico Global Salon Business Expert." Each artist has years of experience, unique perspectives and strengths as artists and educators. Bianca brings along her strengths in educating hairstylists as artists and business owners, while Smalley brings to the table social media savvy and keen insight into what works for pros and the public today. Both have grown their own personal business and brands from the ground up, connecting with their audiences and building relationships along the way.
"We've been partnering with both Olivia and Gina for the past couple of years—working with them for specific initiatives—and as our relationships grew and they discovered more about the brand, we both wanted to continue working together and in a deeper way," says Valerie Robinett, senior director, communications and digital marketing. "Joico searches for artists to create a true and meaningful partnership, and we're so happy we've found two brilliant stars we've connected with to become part of our 'joi-ful' family. We're thrilled they've come on board with us and cannot wait for the great content we'll create together, and to showcase their talents across the U.S. and around the world."
As exclusive, professional stylist spokespersons for the brand, Smalley and Bianca will create content around color techniques and formulas, while also creating and helping launch education curriculums for Joico.com's new Education on Demand; connecting with audiences through Facebook Lives, live at shows across the country and of course on their social channels; and helping to build salon businesses.
RELATED: Gina Bianca Offers Advice on How to Avoid Burnout 
GINA BIANCA, JOICO GLOBAL SALON BUSINESS EXPERT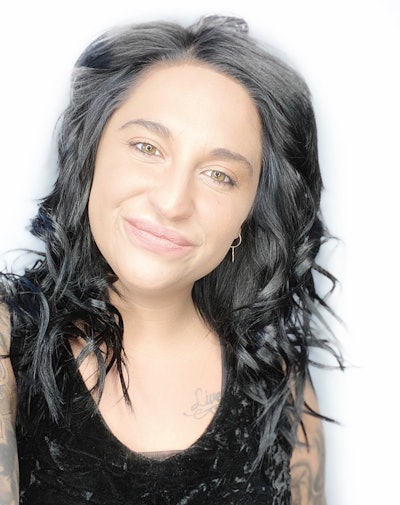 With an impressive track record as an international hair educator, this two-time salon owner has made a serious name for herself as a top-notch biz-building expert—not only teaching thousands of stylists about the fine art of color placement, but also showing them exactly how to grow their business and take themselves to the next level. Known for her "honest, blunt, and comedic approach to education and empowerment," Bianca will open her vast portfolio of knowledge and deliver up-to-the-minute ideas, guidance and late-breaking trends that you can put into practice for immediate, money-making results. "I'm so happy to work with a company who not only sees my value, but sees the value of every stylist in the trenches," says Bianca.

RELATED: Olivia Smalley Shares How to Create Engaging Content 
OLIVIA SMALLEY, JOICO BRAND STORYTELLER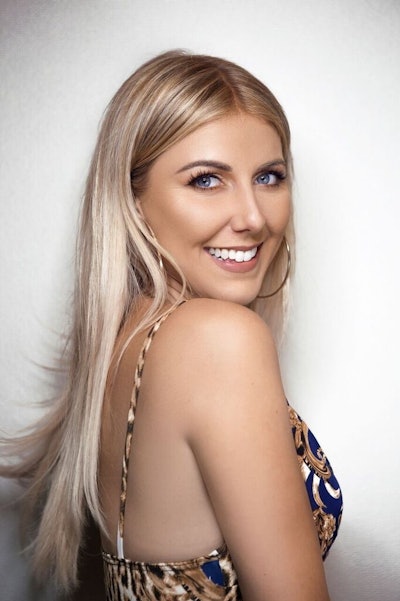 In addition to Smalley being a blonde specialist, an extensions expert, a makeup artist and a tutorial whiz (@HudaBeauty highlighted Smalley's talents by sharing her mesmerizing "Water Bottle Curls" video), this brilliant educator knows the value of learning and has been teaching audiences everything she knows about working social media. She's more than just a social butterfly—this "monarch" of social media is also a self-professed "blonde hair-damage killer" and she's ready to help you learn every trick in the book to keep hair radiantly shiny and healthy, while showcasing it to perfection on all online platforms. "Joico is like my family," says Smalley. "They have always taken care of their artists, including me. As a blonde specialist, I'm all about hair integrity, and they truly understand the importance of maintaining healthy blonde hair."