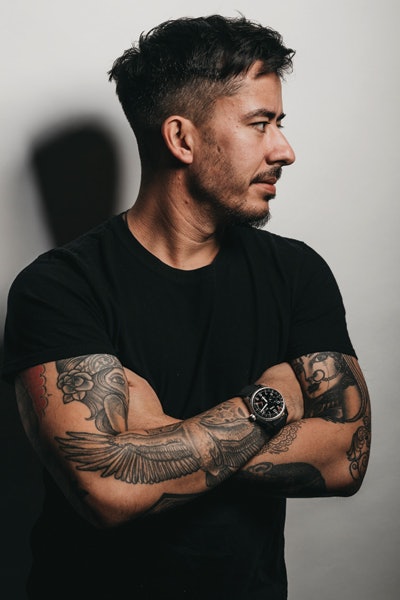 Liverpool, England-based barber Miguel Gutierrez (aka "The Nomad Barber") travels the globe in search of both personal and professional inspiration, uploading men's grooming education onto his wildly popular YouTube and Instagram channels.
What inspired you to pursue barbering?
I always enjoyed visiting barbershops, and I used to give my friends buzz cuts in school, too. But oddly, it was only upon leaving school with poor qualifications that I decided to look at a trade profession as a possible career option. My dad's friend was a barber with several shops, and I always admired his business. So, here I am today!
What's the best part of the job?
Interacting with clients on a daily basis; people are fascinating. One of the main reasons I love to travel is to learn about people from all walks of life.
What pitfalls did you encounter when first entering the profession, and what did you learn from them?
I had to work with some particularly interesting characters during the early years, which was challenging—but it taught me how to deal with all types of colleagues and customers.
You obviously travel a lot! What's your favorite place to visit, and why?
Mostly Asia in general, but India in particular. Asia draws my attention more than any other place, as you have so many different cultures within one continent. The food and the people are what keep me coming back, as well as the strong barbering culture and content the continent provides for my social media channels.
You're also a photographer. Do you feel your role behind the lens has helped you develop as a barber?
It has helped to finesse my eye for detail. I started photographing around 2010, so it has just become normal to constantly shoot my work for social media; the skills go hand in hand nicely.
[Image: Courtesy of Miguel Gutierrez; Instagram]
This story first appeared in the Fall issue of MAN magazine. To receive the magazine, click here to subscribe.