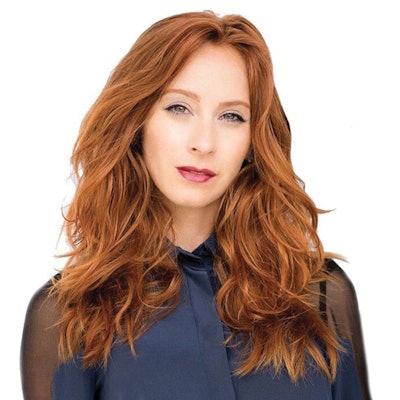 1. Nature: Nature is the greatest creative force; take, for instance, the beauty of a flower.
2. Calculated Intention: Here, the lighting was strategically placed to cast these shadows down this set of stairs. I took this photo in Switzerland at a place​ called Bad Ragaz. Only when you descend down the stairs do you get to fully enjoy this sneaky detail, and realize Swiss precision is a v​ery real thing! It reinforces the importance of placing strategic details—whether with cut or color—to make clients feel as though they're your most important and beautiful canvas.
3. Sinuous Shapes: Whether they're fluid or static, sinuous shapes amaze me. They encourage leading lines rather than force them, and make onlookers stare just a bit longer. This is why no matter what the skill set, as a hair artist, mastering shapes outweighs everything else.
4. Attention to the Phases: It can be a hindrance while creating to constantly focus on the end result, when sometimes that mid-phase offers something extraordinarily beautiful. This is a lesson I'm always learning, and often refer to water's ability to morph into varying forms as a source of inspiration. I took this photo on my drive to work one morning when the ice had yet to melt off of my windshield.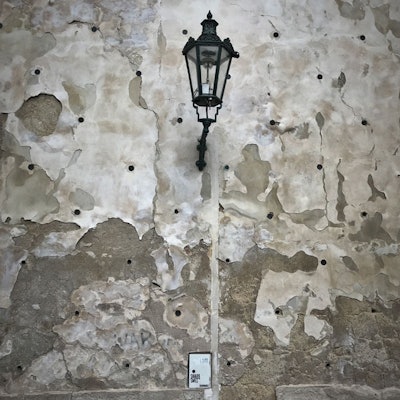 5. Texture and Contrast: It amazes me how you can always find varying textures and contrasts everywhere— not just in hair! For instance, this light—which I stumbled upon in Prague—showed not just years, but centuries of dilapidation. When I took this picture, a cast of clouds had blocked the sun, which dialed up the dramatic nature of the lamp's contrast against the wall.
- As told to Alyson Osterman-Kerr
[Images: Courtesy of Nicole Fowler]
This story first appeared in the November issue of Beauty Launchpad. To receive the magazine, click here to subscribe.