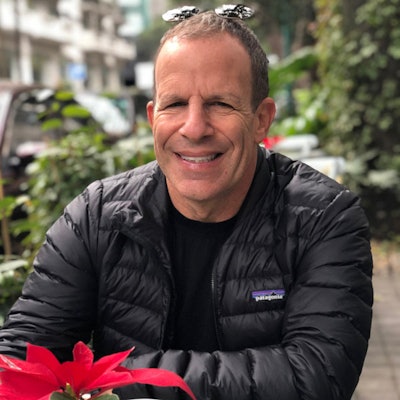 It's been more than a decade since the inception of LiLash, but the lash growth serum continues to reign supreme as one of the industry's most influential products of all time.
Cosmetic Alchemy founder Scott Wasserman, MD, is not an actual magician, but he might as well be. After all, the Scottsdale, Arizona-based cosmetic surgeon- turned-lash industry pioneer has been working his magic on natural lashes for more than a decade. In 2007, long before eyelash extensions and lash-boosting products hit the market, Dr. Wasserman created LiLash Purified Eyelash Serum, one of the first nonprescription lash-growth formulas. Designed to boost the look and feel of natural lashes, LiLash filled a gap in the industry at a time when the only way to achieve long, voluminous lashes was through genetics, strip lashes or, for those looking for more permanent options, an eyelash transplant. "I wanted to create a product that would enhance the natural lashes without costing a fortune," explains Dr. Wasserman. And that he did—LiLash proved to be a mega-hit with clients and is now considered an industry mainstay.
RELATED: Lash Marketing for Newbies
Although LiLash was Dr. Wasserman's first venture into the cosmetic industry, he's no stranger to beauty. He spent his career as a cosmetic surgeon and continued to run his practice while simultaneously launching his new company. However, in both roles, Dr. Wasserman's seemingly "magical touch" provided gorgeous transformations to patients and customers alike, which, in turn, inspired the company's name. "When I think of cosmetics, I think of beautification, and alchemy can be defined as the magical process of a transformation," reveals Dr. Wasserman. "I felt that the combination of those two words best reflect what we do as a company, and thus the name 'Cosmetic Alchemy' was born!"
As with any new product, Dr. Wasserman admits that during its early days, LiLash faced its fair share of scrutiny. "A product like LiLash, which is both affordable and effective, seemed too good to be true at the time," he says. "Unfortunately, there has been a lot of distrust in the cosmetic space, but with more than 1 million satisfied customers worldwide, we've been able to successfully overcome that hurdle." Dr. Wasserman eventually parlayed that success into his second product: LiBrow Purified Eyebrow Serum. "We believed that if we could create magic for eyelashes, then we could do the same for brows," he enthuses. And he did; not only did LiBrow provide users with impressive results, the product was the first brow-growth formula of its kind on the market.
RELATED: Policy Point - No Refills From Other Lash Artists
Since its first product launch in 2007, Cosmetic Alchemy has come a long way. "In the beginning, my staff at my practice doubled [to help with] customer service, fulfillment and anything else that was required," says Dr. Wasserman. Since then, Cosmetic Alchemy has experienced tremendous growth with zero signs of slowing down. "We have big plans for the cosmetic space—stay tuned!" he exclaims. Though the company is looking to expand, Dr. Wasserman insists that customers' needs remain at the forefront of his business. "Although we haven't altered the formulas since they were first created, we have adjusted to our growing ​user base by making our products more available, building relationships with industry professionals and influencers and encouraging our users to share their results," he reveals. clear that the brand has not only achieved immense success with its own products, but it has​​​​​​​ also paved the way for a myriad of other industry manufacturers. "When we first launched, ​​​​​​​​there weren't many options available to help customers achieve longer, thicker lashes, but these days, there are serums, extensions, primers—with no end in sight," Dr. Wasserman says. "The only thing that remains constant is that longer, fuller lashes make people happier and more confident—and that definitely isn't going to change anytime soon."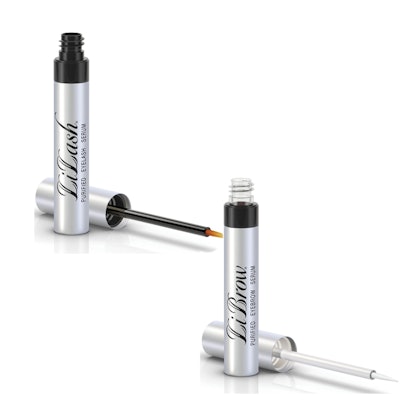 Success Secret
"Believe in yourself and be kind to everyone you meet," advises Dr. Wasserman. "Also, incorporate keystone self-care habits into your daily routine, such as meditating or reading. Finding hobbies outside of work will keep you grounded along the way."
Primo Products
What makes LiLash so iconic? "The results speak for themselves," says Dr. Wasserman. "Ultimately, LiLash has become a standard by which all other lash-growth serums are measured against."
[Images: Courtesy of Cosmetic Alchemy]