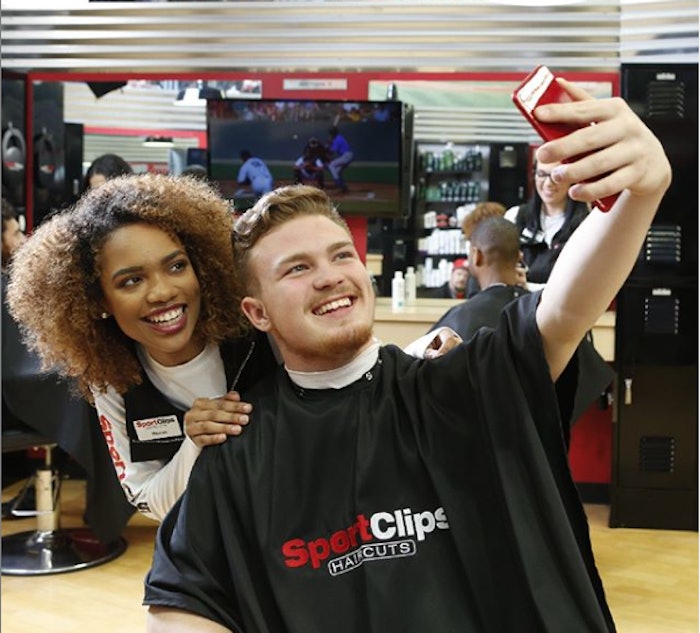 While the good things we do for others don't go unnoticed, they may sometimes go unmentioned. So when we found out about a stellar stylist at Sport Clips in Springfield, Massachusetts, we just had to share the good news with you! A special shout-out to Christina Daviaux for potentially saving her client's life, and to Sport Clips for sharing the story with us. And, of course, to George D. Murray, who took the time to write a letter to Sport Clips management. If you are interested in learning skin cancer warning signs, we recommend eyesoncancer.org, where you can receive free training and certification. 
+++++++
I wanted to take a few minutes to share a POSITIVE experience I had with one of your stores, namely Sport Clips at 360 Cooley St., Springfield, Massachusetts. Ian Coogan is the owner. I have been going there since the Grand Opening, during which I joined other VFW Members at the event. I have used two stylists, but Christina Daviaux is my stylist and I have been to her since my second or third visit.

I took part in a fundraiser on May 19 for St. Baldrick's to raise monies to be used in finding a cure for Cancer in Kids. On that particular day I asked Christina, who was not scheduled to work, if she would come in and do my charity cut. She didn't hesitate and came to do the "shave." 

After the cut, Christina mentioned that she saw something strange (a discoloration) on the back of my right ear, and suggested I get it checked. I  listened to her and scheduled an appointment with a dermatologist. They did a biopsy and it came back positive for melanoma and the dermatologist suggested I get it looked at by a surgeon. I went to the West Roxbury V.A. in Boston and an operation date was scheduled quickly. On July 16, 2019 I had surgery and they removed part of the ear and removed nodes right down my neck to check for possible spreading. I just got the results this past Friday and, thanks to your stylist (my stylist) Christina Daviaux, I am clean and require no more than follow ups at this point.

Again this is a thank you and I hope you pass it on to other shops and your upper management. But especially I hope you recognize an outstanding stylist—Christina and of course Ian Coogan who is the franchise owner! 
Forever grateful: George D. Murray, Past State Commander, MA, VFW, Past National Council Member VFW 
Letter lightly edited for clarity and punctuation.
[Main image via @sportclipshaircuts]