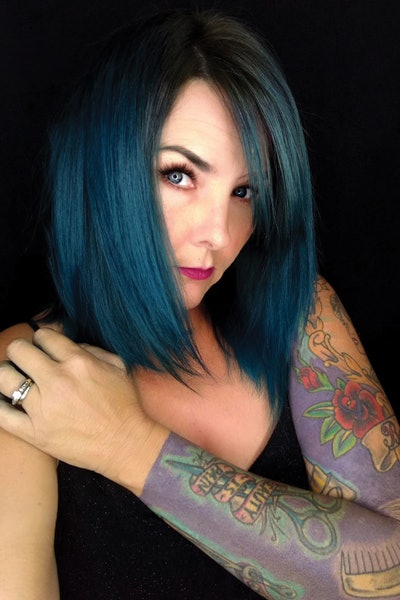 Tattoos are my way of permanently capturing memories, moments, lessons, and big events. Having drawings etched on my skin allows me to reflect daily on their importance. I started getting tattooed when I first became a stylist 28 years ago, but began heavily building my collection about 16 years into my career after establishing my clientele. My sleeve is dedicated to all things related to beauty and our industry; I wanted to pay homage to my love of the craft. I have an illustration of shears that read "Beauty is Pain" because I never felt beautiful as a young person, and sometimes the journey to feeling beautiful requires going through emotional pain. My career has given me the ability to take that pain away from others and help them see the beauty within themselves.
RELATED: ​Noogie Thai Shares the Deeper Meaning Behind His Tattoos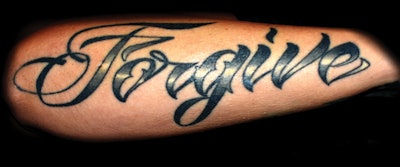 The word "Forgive" on my left forearm is a reminder to forgive quickly. We all struggle to forgive when we feel we've been wronged, and that cost me seven years of a relationship with my best friend—this only changed when I heard she'd been diagnosed with terminal cancer. I was by my friend's side when she took her last breath, but I couldn't help think of what our stubbornness cost us because we couldn't forgive sooner. In the end our love for each other meant more than our anger, and I learned one of the most valuable lessons of my life.
RELATED: Cosmoprof Artistic Team Member Philip Ring on the History of His Chest Tattoo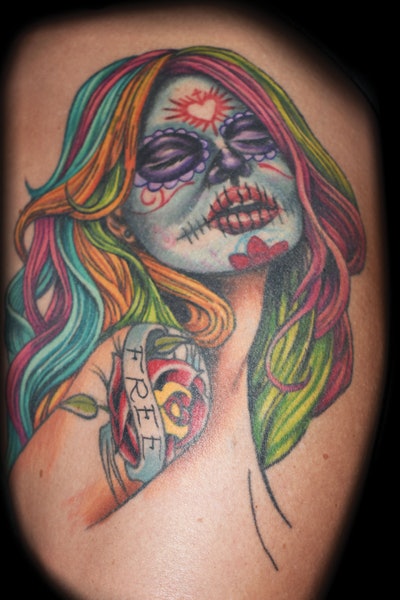 Other tattoos represent lost family members. My most recent piece, done by Nick Jackson at Trap Ink, is a memorial to my sister who died of an overdose. The tattoo was difficult for me to finish because I struggled so much with her death; in fact, it was a line drawing for eight years. In that time I experienced my own trauma with domestic violence that I was able to overcome. When I finally got the tattoo done, I decided to encompass both my sister's passing and my survival into one beautiful piece. It reads "Free" because my sister and I both found freedom, albeit in very different ways. I know that I'm making her proud by never giving up and fighting for myself and what I believe in. And I know she would love this piece that represents us both.
Follow Lynn Ouellette on Instagram @theconfidentcolorist.
—as told to Alyson Osterman-Kerr
[Image: Courtesy of J.R. Oullette]​
This story first appeared in the July issue of Beauty Launchpad magazine. To receive the magazine, click here to subscribe.