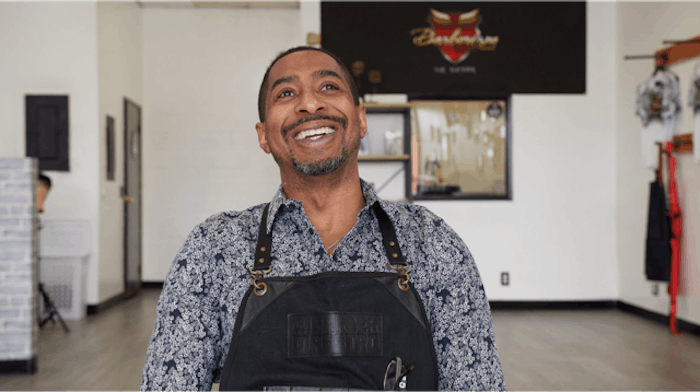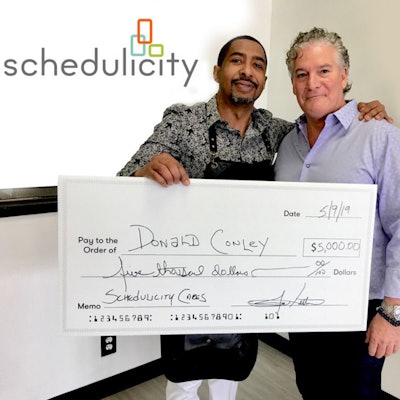 For years, the city of Compton in Los Angeles County has been associated with gangs, drugs and violence—after all, you have to look no further than Straight Outta Compton to see a gritty depiction. But luckily, times have been changing for the residents of the city, with crime rates going down and turf wars being settled. And now, thanks to Schedulicity, an online appointment scheduling platform, one barbershop will be one step closer to further improving the lives of the neighborhood's children.
On May 9, 2019, Schedulicity's CEO Jerry Nettuno surprised barbershop owner Donald "DC" Conley with the first #SchedulicityCares grant totaling $5,000. DC was brought to tears following the surprise, and announced that he will use the funds to provide the children of Compton with a safe place in his barbershop they not only deserve, but can be proud of. The space will allow area children to successfully complete their homework and safely spend time with their peers while they are not in school.
Schedulicity is honored to have been part of this experience, as it is the company's mission to help its community of business owners become successful entrepreneurs. Schedulicity strongly believes that small businesses are an integral part of local communities, both economically and culturally. In April, the company announced its #SchedulicityCares project, which will continue to award $5,000 a month to two active Schedulicity businesses each month. For more information on #SchedulicityCares, visit the Schedulicity blog.