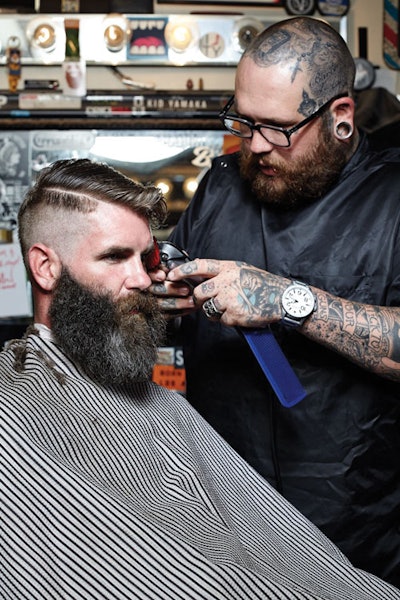 Once upon a time, Vinnie Morey was at a loss finding the ideal man-cave/haircutting outpost in his community. So what did he do? Opened up shop, of course. A wrong turn on Fairfax and 3rd led to Morey finding the perfect spot in West Hollywood, California. Ten years later, The Proper Barbershop is still going strong while evolving in tandem with barbering—which has also come a long way.
The Proper Barbershop services the talented clientele one would expect to live in the heart of Hollywood, though all pretention is noticeably checked at the door. Attracting everyone from celebrity to construction worker, the shop has a welcoming je ne sais quoi, where everyone is encouraged to be themselves and it's easy to feel at home.
RELATED: Top Barbers Name 2019's Ones to Watch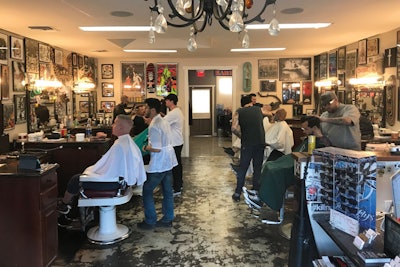 Location and vibes help create a great barbershop, but Morey attributes Proper's 10-year run to his diverse and talented staff. He is someone who can definitely speak to the power of a great haircut. After studying under Vidal Sassoon, Morey went to work in the high-end world of Beverly Hills styling. However, he began to feel dissatisfied and longed to work with customers he felt more connected to. "I found barbering as my haven," he explains.
Morey has watched from the center as barbering has continued to advance, undergoing a major positive shift in public perception. He's glad the craft has finally been legitimized by the industry at large, as more and more talent comes on board. Ideally, he says, the future of barbering includes cross-platform work, education that bridges it with the rest of the hairstyling industry and fewer secrets kept between barbers. "Ultimately, we can all build together with one common goal, which is hair," he says.
RELATED: 11 of the Country's Best Barbershops and Male-Focused Salons
Two years ago, Morey decided to expand The Proper Barbershop, opening a second location in residential Orange County, which is about an hour's drive south of Los Angeles—on a good day. (The expansion was partially motivated by an effort to avoid the killer L.A. traffic that had become a routine chunk of his commute.) Though opening in an area without heavy foot traffic has presented its own particular set of challenges, Morey has worked around this by investing in the O.C. community, reaping the benefits of word of mouth and growing organically. Opening his second shop has been comparatively easy, he says. "The first go-round, I had no experience to rely on."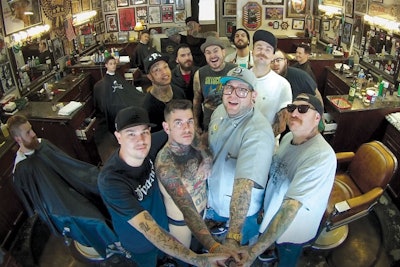 Though each location has pros and cons, both are flourishing and fully staffed— not an easy feat in the tough SoCal market. A true entrepreneur, Morey is already thinking about his third location and solidifying Proper's long-standing legacy for many anniversaries to come.
This story first appeared in the Winter issue of MAN magazine. To receive the magazine, click here to subscribe.
[Images: Courtesy of The Proper Barbershop]