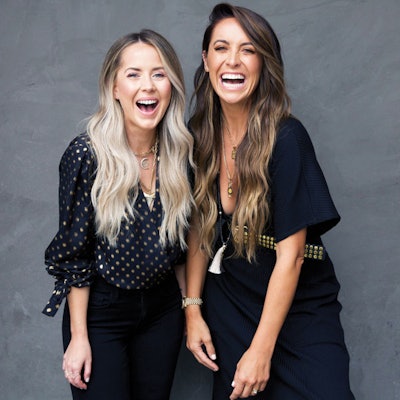 1. Music: I begin each Monday by tuning into a new playlist that Spotify creates based on the music I've listened to the week before, and that's how I discover new music—I f***ing love it!
2. Vision Board: I cut out a bunch of beautiful photos from magazines and place them in my hallway so that when I walk through [the hall] each day, [the photos] serve as a reminder of everything I find beautiful and inspirational. It's so exciting when I later look at these same pieces, and I've actually achieved many of the things I'd envisioned.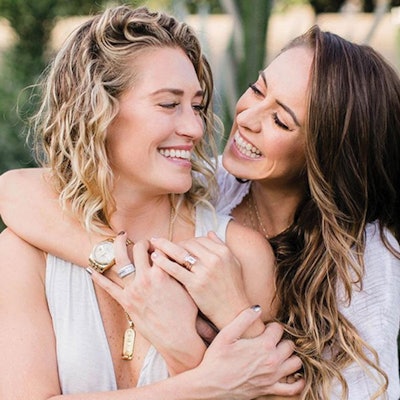 3. My Fiance, Morgan: She inspires me to stay healthy by eating right, taking vitamins, connecting with nature, and exercising. My overall wellness is better because of her.
RELATED: Nine Zero One Founders Launch the BeYOUtiful Foundation
4: Pinterest: I wish I had invented Pinterest! Right now, I'm really focused on wedding ideas. I also use the platform to look for hair inspiration when I create a new look for a celebrity client. I'll create my own board of all my favorite styles, then I give clients the option to choose their top pick.
5. Relaxation: I didn't realize that I really needed to recharge my batteries until later in life. It's so important—I've learned I can take time to focus on myself, whether it be through meditation, travel or whatever other form I choose. I try to give myself one day a week to completely recharge. Disconnect to reconnect; unplug to recharge.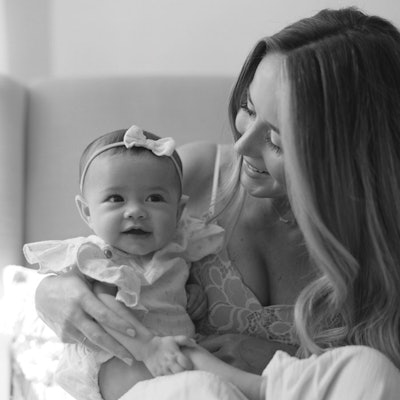 1. My Daughter, Parker: She's the strongest girl I know.
2. Movies and Music: They take me out of my head. I find it so easy to overthink everything; movies and music allow me to escape and lead me to a place of happiness.
RELATED: From Assistant to Stylist - The Journey at Nine Zero One
3. Flowers: I love how they're all so different but so beautiful, colorful and delicate; I admire nature.
4. Scents: I adore the feeling of scent memory when you smell something and it takes you back to a special moment in your life.
5. Pilates: When I'm doing Pilates, that's my "me time"— it's what keeps me going!
–As told to Alyson Ostermann-Kerr
This story first appeared in the March issue of Beauty Launchpad magazine. To receive the magazine, click here to subscribe.
[Images: Courtesy of Nikki Lee; Riawna Capri; Instagram]