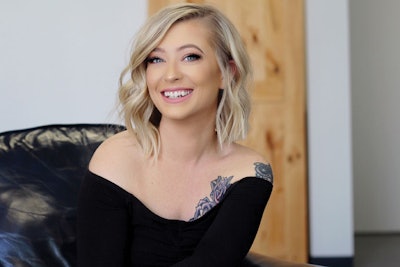 Meet the individuals behind the industry's leading brands.
Aspen Rae Tengler, Pravana Collective Artist
My main goals with the company are: To inspire hair artists worldwide and play a hands- on role in product development and innovation.
I get inspired by: The Pravana Collective! I'm so fortunate to work with such incredibly talented artists who always push the boundaries of our industry.
RELATED: Meet the Individuals Behind Cosmoprof, Pravana and Schwarzkopf Professional US
I'm happiest when: I'm creating and brainstorming new ideas and photo shoots, or cuddling with my cats.
My favorite way to unwind is: Taking vacations and exploring new places with my husband and my best friend/ business partner.
My top vacation destination is: I love Costa Rica, but I am always up for a weekend in L.A., Austin, Texas, or Las Vegas!
My favorite film is: I'd like to say something cool like Goodfellas, but honestly, it's probably Clueless or She's Out of My League.
RELATED: Meet the Individuals Behind Great Lengths USA, Kao USA and Conair
My Starbucks order is: Iced Venti Americano with two Sweet 'N Lows, Half and Half, and cold foam.
I work in professional beauty because: I have the privilege to inspire and educate my clients as well as my peers, and in turn, be inspired by them.
This story first appeared in the February issue of Beauty Launchpad magazine. To receive the magazine, click here to subscribe.
[Images: Courtesy of Pravana]