Last year, more women of color were featured on runways and ad campaigns than ever before, which proves it's high time hair pros need to know how to style tightly coiled curls just as much as they do straight locks. Ready to service fashion and beauty's increasing inclusivity, Mizani introduces its Texture Squad Pro team. Meet the squad's seven stylists who specialize in all types of tresses.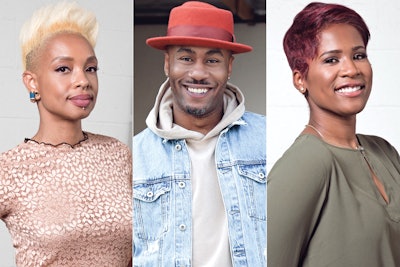 Marcia Hamilton: Even if you don't know celeb stylist and jetsetter Marcia Hamilton, you've seen her looks. "The work I'm most proud of in my career are my celebrity clients," she says. Her impressive client roster includes Jada Pinkett Smith, Taraji P. Henson, Willow Smith, Alicia Keys, Tracee Ellis Ross, and Pink.
David Thompson: David Thompson was born to be this good. The custom wigmaker and continuing education enthusiast grew up in a family full of hairstylists, "so I always was inspired by the art of hair," he explains.
RELATED: Ones to Watch: The 20 Best New Hairstylists of 2019
Rachel Redd: Rachel Redd is a color and texture expert. "From faux locks to braids to curls to crimps, everyone wants texture," she notes.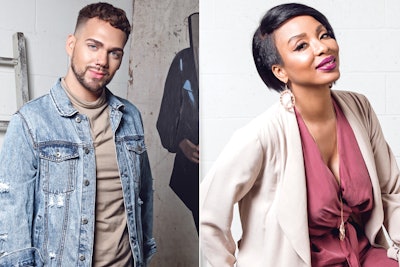 Peter Mazilu: "What got me interested in doing hair was playing with my sister's Barbies," admits editorial stylist and social media ambassador Peter Mazilu. He now styles the Barbies of Instagram—Daphne Joy and Melissa- Sue Hayes are some of his most influential clients.
Pekela Riley: A-listers like Gabrielle Union and Issa Rae rely on serial entrepreneur, master stylist and salon owner Pekela Riley to keep their curls in check. She credits her success to her "passion and love for hair."
RELATED: Readers Choice Awards Winners 2018 - New Launch, Haircare, Styling and Extensions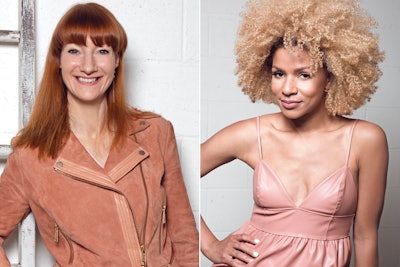 Deycke Heidorn: Fine art and couture fashion combine for editorial stylist Deycke Heidorn, who works with top models like Sara Sampaio and Liya Kebede. "I really enjoy being a hairstylist; it's a dream career," she enthuses.
Leysa Carrillo: Leysa Carrillo leads by example, inspiring her followers daily with her natural ringlets. "I want more people to love themselves exactly how they are ... I just love texture, and I think that we should embrace what we have," she says.
This story first appeared in the January issue of Beauty Launchpad magazine. To receive the magazine, click here to subscribe.
[Images: Courtesy of Mizani]