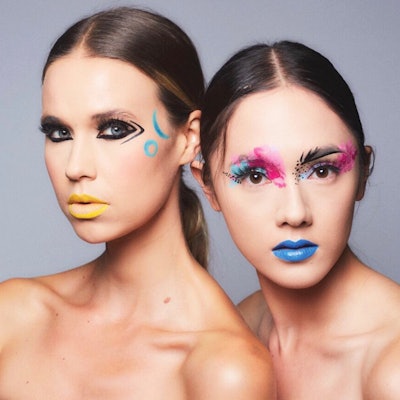 Growing up with so many girls in the family, I spent my childhood watching them apply makeup. I started building my kit at about 20 years old and practicing on my mom and sisters, and soon after began doing makeup for proms, weddings and special events. At age 25 I made the decision to get my license in cosmetology at Paul Mitchell The School Temecula (California) to become a professional and offer more to my clients. I was contacted by Lifetime network to audition for the Kim Kardashian West- produced show, Glam Masters. When I was given the details, I was very excited; I really wanted a platform to show how far I could take my talents. I started doing body and face painting in 2014, so I felt like I had the skill set and was prepared.
RELATED: In My Kit - Makeup Artist Jared Lipscomb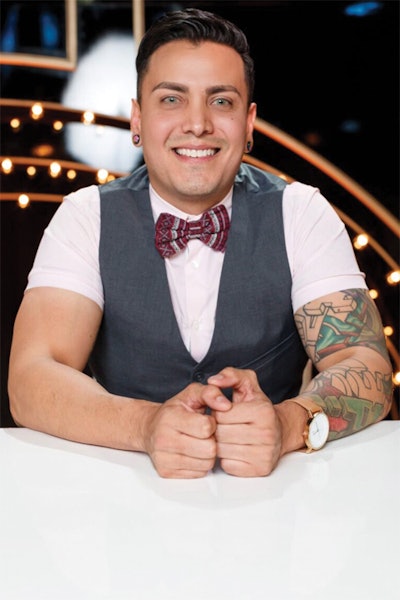 I was excited to audition because of the show's out-of-the-box challenges. They consisted of anything from creating editorial to fantasy looks, and even currents trends on social media. I had to do a four-hour written interview application, followed by a Skype interview with the producers and Kim. The show was supposed to begin filming in October 2016 but got pushed back, so I waited until the following year for one last audition in Los Angeles, where I met with the producers and worked on a live model. Three weeks later, I got a call back. I didn't think I made the cut so I was really happy when they assigned my first episode. I went into the experience not knowing what to expect, but kept my faith and paid attention to the judges' critiques to make sure I didn't repeat mistakes.
Winning Glam Masters was the biggest thing that has ever happened to me—a beautiful experience and accomplishment. I dreamed about winning, and especially working with Kim; she was so kind and genuine the whole time we spoke about the development of our product collaboration, KKW x ARGENIS Crème Color Sticks, for her makeup brand KKW Beauty. I never in a million years would have thought that I'd be doing a makeup collaboration with her, even though that's been a dream of mine. She is so hard-working and I will always look up to her because of how kindly she treated me.
RELATED: In My Kit - Makeup Artist Alison Gladieux
Winning has definitely put my name out there! But it's up to me to continue working hard and create the change in my life that I want to see.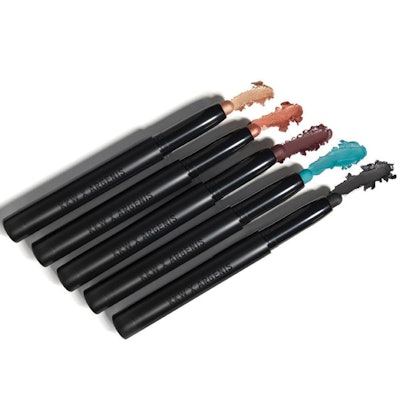 —As told to Jasmine Brown
[Images: Top and middle - courtesy of Glam Masters; bottom - courtesy of Argenis and Kim KKW Beauty]