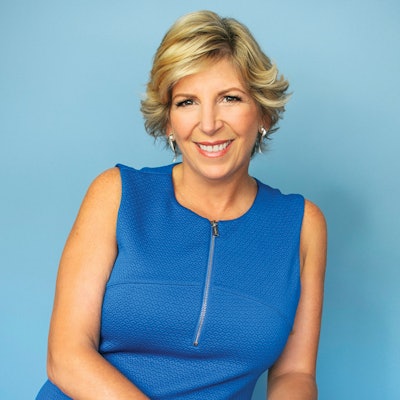 Coral Pleas adopted five Puerto Rican salons to help speed their recovery post-Hurricane Maria—months later, help is still needed.
Coral Pleas, owner of Cutting Loose Salon in Sarasota, FL, found her business without power for five days in 2017 after Hurricane Irma—a "horrible" experience that led her to consider the plight of others in even worse situations. Her mind naturally fled to the scores of stylists and salons affected in Puerto Rico by Hurricane Maria, who remained without power months after landfall. Pleas quickly contacted John Paul Mitchell Systems (JPMS) for affiliate salons on the island, thinking she could "adopt" one for a year and help them rebuild. "We contacted Roberto Qui, a JPMS sales consultant in Puerto Rico, and he sent us a list of five salons," Pleas recalls. "But we couldn't choose just one."
RELATED: How Small Salon Changes Can Help Save the Environment
With the goal of supporting all five with financial help, she held a fundraiser at her salon last December, soliciting $20 guest donations for holiday ornaments the staff crafted, raising $1,000. In January, as Cutting Loose celebrated its 10-year anniversary, five percent of sales every Tuesday went to the cause, generating $2,000. In February, Pleas invited clients to round up their bills for donations. "We're going to keep continuing our efforts, and a lot of our stylists have really stepped up," she reports. "People are still struggling, so we're constantly thinking of ways we can help."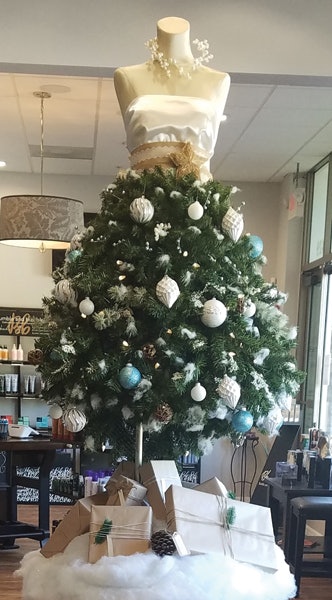 In April, she planned a clothing drive, supporting those who lost everything in the hurricane. Some of Pleas' employees even considered a visit for missionary work, with educators possibly hosting a hair show for fundraising. Some progress has been made since Pleas got involved in December, but the community is still reeling, and she encourages salons around the nation to join in the efforts. "Start by contacting whatever manufacturer you work with, and brainstorm ideas with your staff members," Please suggests. "One of the most important things you can do is simply bring awareness to the problem."
RELATED: Aveda Launches 2018 Earth Month Campaign
Coral Pleas' donations have helped these salons in Puerto Rico, each facing its own set of challenges:
1) Crossway Salon was closed for two months as the result of being in a flooded San Juan shopping mall.
2) Sandra's Salon in Caguas struggled with paying for two costly generators to provide power for the A/C and blow dryers.
3) Porte Fino Salon in Caguas had its store front destroyed and was forced to cover windows with wooden panels.
4) At Estetica Salon in Aguada, one stylist lost her house in the hurricane.
5) Fifty/50 Fashion and Beauty Salon in Humacao worked sans electricity for months.
Learn more on JPMS's Puerto Rico Facebook page.