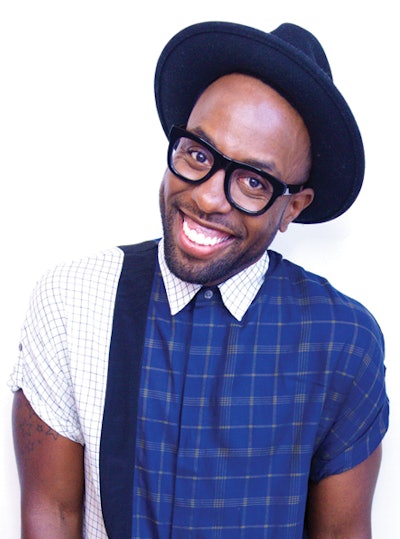 Growing up on Chicago's South Side, Johnny Wright dreamed of following in his grandmother's footsteps by becoming a hairstylist, and ultimately succeeded thanks to the encouraging support from his family. "My dad converted the basement of the house into a salon for me," says Wright. "I started doing hair when I was 14 years old and it gave me such freedom as a young adult; I didn't do it because I needed the money, I just loved it." While most stylists aspire to work on celebrities, Wright reached new heights by becoming the personal hairstylist to former First Lady Michelle Obama for eight years. "The night of the first democratic convention when I styled the First Lady for her speech was defining for me," shares Wright. "That's when she made the decision to bring me on board, should Obama win the election." Since leaving the White House, Wright relocated to sunny Southern California, where he joined the team at Salon Kazumi in Beverly Hills and works on celebrities that include Janelle Monáe, Kerry Washington, Samira Wiley and more. "I'm an eternal optimist and lead with positivity, honesty and truth, and I know people want to connect with that," remarks Wright. "I feel my life is in my hands, and I want other people to know they can do the same."
RELATED: Inspirational Styling with Andis Platform Artist Whitney VerMeer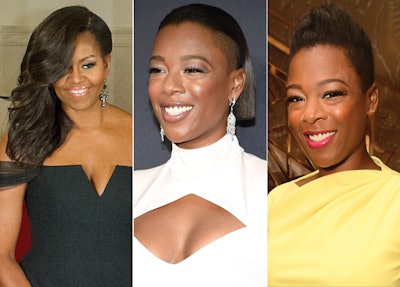 Left - "I thought this look was fantastic on Michelle. I gave her full Hollywood curls with a side part. The look, the dress, it was so full of glamour. It was a moment where you knew everyone was winning—the designer, the makeup artist, myself—it was a cosmic moment." Michelle Obama at the State Dinner for China, 2016.
Center - "This is an homage to the Whitney Houston album cover where her hair is slicked back. Since her sides were shaved, I loved the edginess combined with the sleekness. I made sure you could see the shaved sides, andtodothatIusedalotof holding spray, but the trick was to still make it look soft and touchable." Samira Wiley, Emmys, 2017.
RELATED: The Kevin.Murphy Team Presents A Hard Rock Life Collection
Right - "With this look, I wanted to play with texture. The sides were still shaved but they were longer than at the Emmys, and Samira also had more length on top so I put in a simple French braid right down the middle." Wiley at the Glamour X Tory Burch Women to Watch Lunch, 2017.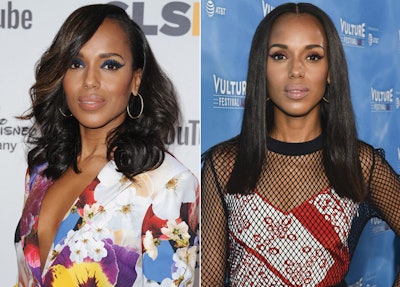 Left - "At the time, Kerry was a new client and I had been styling her hair in various updos. This was the first time I had styled it down. I gave her a deep side part with side-swept flirty bangs. Because she was wearing a structured suit, I wanted contrast with no hard lines." Kerry Washington at the Glsen Respect Awards, 2017.
Right - "I love this look on Kerry. It's very sleek and simple. For me, nothing is sexier than a part in the middle. She has a bit of a widow's peak and I wanted to highlight that. I did her hair stick-straight to complement the high-fashion dress." Washington at the Vulture Festival, 2017.