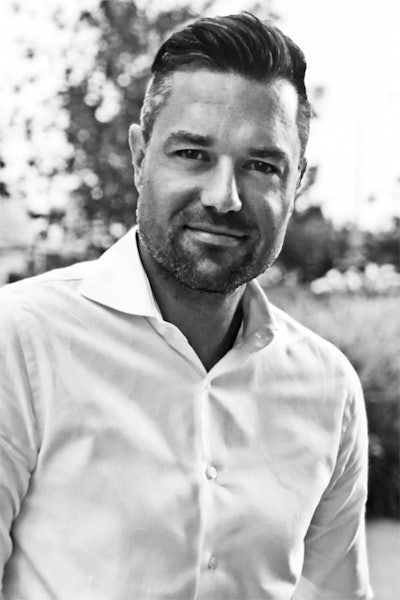 Henkel announced today that Robert Schaeffler will succeed Karl-Heinz Pitsch as the General Manager of Sexy Hair. The news comes following the announcement of Pitschs' retirement earlier in the month. Effective December 1, 2017, Schaeffler will lead Sexy Hair in addition to his current responsibilities with Kenra Professional and #mydentity brands as part of Henkel Beauty Care North America.
Schaeffler brings more than a decade experience to the beauty industry. His experience extends both domestic and international spanning US, Europe and Asia-Pacific regions, as well as a variety of Retail and Professional businesses. Most recently he has been leading the Kenra Professional business to remarkable success, making it one of the fastest growing brands in the industry and launching the newest brand in the Henkel Professional portfolio with #mydentity.
"I am honored to be taking over such an outstanding and unique brand within the industry," said Schaeffler. "Sexy Hair has been a hugely successful business under the leadership and guidance of Karl-Heinz Pitsch. I am thrilled to step in to the position and lead this strong team and dynamic brand. We as Sexy Hair will continue to elevate our brand position as the experts in cutting and styling."
"With his extensive experience and a track record for delivering results, I am certain that Robert and the Sexy Hair team will continue its winning path. Sexy Hair is a cornerstone of Henkel's North American strategy, and I am confident that he will leverage these unique and powerful brands and deliver exceptional growth and future opportunities," said Stefan Mund, Regional Head, Henkel Beauty Care Hair Professional North America.
About Sexy Hair
Founded in 1998, Sexy Hair has become a "must have" for leading Hollywood celebrities. Located in Los Angeles, Calif., Sexy Hair distributes professional hair care products in more than 54 countries and 60,000 licensed salons across the U.S. Widely known for its "big red can," Sexy Hair Concepts LLC is one of the fastest growing beauty care brands that create hair products that do what they say and say what they promise. It is the #1 hairspray brand in the U.S. with one can sold every four seconds. Follow them on Facebook.com and on Twitter.