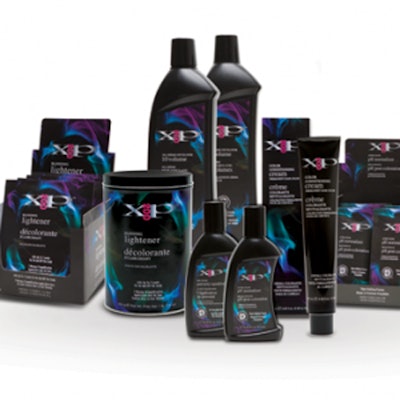 CosmoProf today announced the XP200 True Colors Cover Competition that will open on April 1, 2013 to professional stylists in Canada. The contest ends July 31, 2013 with the winner being announced on August 1, 2013.
"XP200 Hair Color is an amazing line that is perfect for all types of clients, especially culturally diverse clientele since it contains hydrolyzed keratin which improves flexibility, strength, and shine" says Carolyn Corporon, Vice President, Marketing for CosmoProf. "We are excited about the introduction of this product in a unique way to our customers in Canada and are hoping that the contest triggers great success for the brand."
The XP200 True Colors Cover Competition is a chance for stylists to showcase their craft and artistry with XP200. The winner will receive a trip to Toronto to attend the Contessa Awards, over $200 in prizes, a professional photo shoot, and the chance to appear on the cover of the CosmoProf shopping guide in November of 2013. All entrants will receive a $25 gift certificates just for entering.
The first phase is online and competitors will be entering their looks, prepared on models, then spreading the word through social media. Three semi-finalists are chosen by popular vote and the another three by a CosmoProf panel of judges between April 1-May 31st.
In the second and final phase, the six finalists will submit one new look each, which will be judged by a panel of experts including CosmoProf executives. All finalists will win a gift basket valued at over $200 and be featured in the November 2013 CosmoProf shopping guide.
XP200's True Colors Cover Competition Grand Prize winner will work with a professional photographer to shoot the image that will appear on the cover of the November 2013 CosmoProf Shopping Guide. They will also be flown to Toronto and present onstage at the 2013 Contessa Awards.
More information on the contest can be found at xp200cover.cosmoprofcontests.com