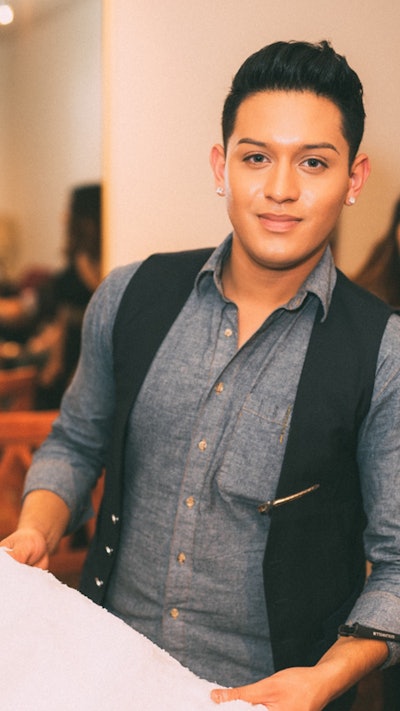 Since a young age, Marcos Diaz knew that he wanted to be one of the most sought after hairstylists in the world. The budding young stylist began assisting at a salon when he was 13; by the time he graduated from high school, Diaz was working at Lukaro Salon in Beverly Hills. Since then, he has found much success in the beauty industry—working as a hairstylist at FOX Sports, doing hair at the Super Bowl, and styling celebrities on hit shows such as Teen Wolf, Jane the Virgin and ABC's Black-ish, to name a few.  
Recently, the superstar stylist launched Incognito Grooming—a line of styling products for men—which he was inspired to create after noticing that something was missing from the products he was using on clients. "I am especially proud of this line because I was a boy who came from nothing," says Diaz. "I grew up in a neighborhood where many kids my age ended up in gangs. I was raised in a family where having a 9 to 5 was the norm and the only way of life that was accepted. With the strength and love from my grandmother, I broke away from that mentality. I had to create my own future." Read on to learn more about Incognito Grooming (@incognitogroomingco) and the inspiration behind it.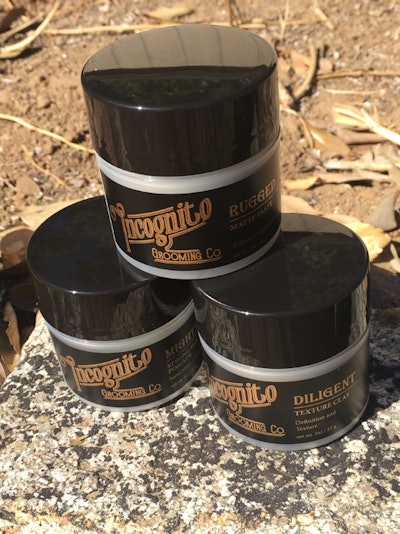 LAUNCHPAD: When did your line launch?
Incognito Grooming launched on January 4, 2017 and is presently available at incognitogroomingco.com with pop-up shops throughout Los Angeles.

LAUNCHPAD: What inspired the creation of this line of products?
It was through my observation, having worked in TV and film. I noticed that many male hairstyling products left a white residue or film on the hair—not ideal for HD! I set out to develop a men's line of hair products inspired and created with the magic of Hollywood in mind. I wanted to bring a line to the market that set itself apart from all the others, a line developed for Hollywood and available to every man! As I sought to create the perfect products, I began testing them on my actors, looking to see how they read on camera. I noticed all the features I wanted were present in my product. That was the moment that Incognito Grooming was born.

LAUNCHPAD: Tell us about the different products in your line.
Currently the line has three products. "Mighty" is a strong hold pomade with the flexibility to restyle on set without flaking. The pomade is water-soluble and easy to wash out. "Rugged" is a matte paste, phenomenal at creating a rough structure for the perfect composition. What's so great is that once emulsified, it starts off white and transforms into a clear paste without leaving any residue in the hair. "Diligent" is the line's first product that gives stylists the option for a soft style or a stronger look. Just emulsify it in your hands, give it about five seconds and you'll feel it stiffen up. Whether clients have thin, fine hair lacking body or thick, coarse, unmanageable hair, this product does it all. It's a personal favorite to many actors and pro athletes I work with and also my everyday go-to!

LAUNCHPAD: Any future plans for your line/more products in the works?
Incognito Grooming is in the process of obtaining a patent for a game-changing product we have never seen on the market!